Octavia Spencer Shows Off Slimmer Figure In Cannes, Unveils Her Secret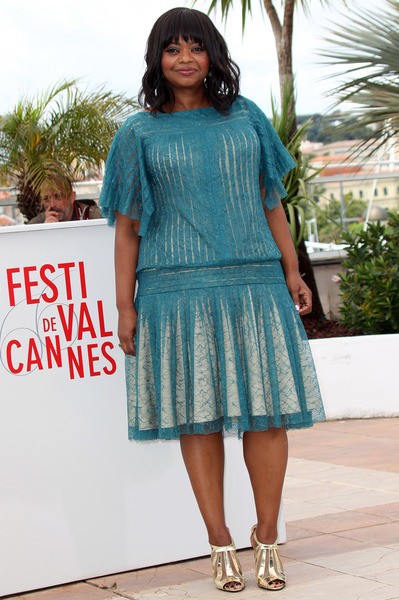 After losing 20 pounds, "The Help" star Octavia Spencer has signed on as the new spokesperson for weight-loss system SENSA.
 
The actress has struggled with her weight and found that sprinkling the brand's flavor-enhancing crystals on her food has helped her drop pounds.
 
She explained, "I've tried nearly every diet out there, and none of them worked for me. If you tell me I can't eat something, I'll obsess over it and end up overeating. SENSA is the perfect tool for me... I just shake it on my food to help me eat less and lose weight, and, more importantly, I feel great and am a healthier me...
 
"I know I'm never going to be one of those size two actresses - that's just not me. But I do want to be the healthiest I can be, and a role model to women of all shapes and sizes. SENSA has allowed me to take the first step toward a healthier life. It encourages me to lose weight at my own speed, in my own way. It's changed my life, not my lifestyle."
 
Spencer started using SENSA late last year and will appear in several ads for the product.
Last week, the actress (above) showed off her figure at the 66th Annual Cannes Film Festival "Fruitvale Station" photocall.