Octavia Spencer On Her New Movie 'Fruitvale Station'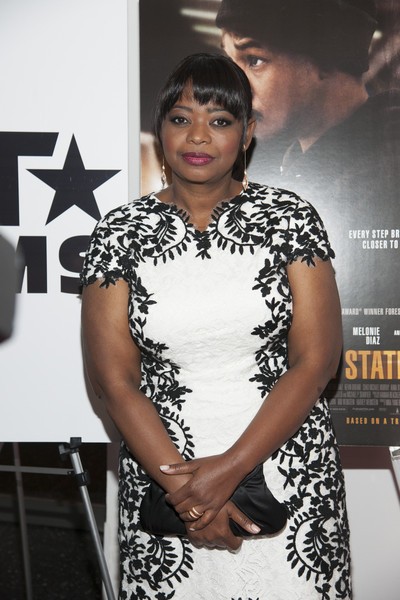 Academy Award winner Octavia Spencer has a new movie opening this week. Fruitvale Station has been the talk of many film festivals, since it premiered at Sundance and was acquired by The Weinstein Company. Spencer plays Wanda, the mother of Oscar Grant, who was killed in a tragic altercation with Bay Area police at a stop on the BART line as the film depicts. 
Now a household name because of The Help and her Oscar win for that movie, Spencer said she still finds it difficult to get roles in Hollywood. Writer/director Ryan Coogler's debut film offered her a special one.
"I think [costar] Melonie Diaz will also be able to attest to the fact that there are very few roles out there for women," Spencer said. "There are fewer roles out there for Latina women, even fewer for Asian and African American. So is there a great plethora of Cleopatra type roles out there for me? No, that's why you have to be a treasure hunter and have agents who have the foresight to see you differently and find these types of projects for you."
X has marked the spot several times in Spencer's treasure hunt and 2012 was particularly good to her. She came to Fruitvale Station so soon after another film that she had to research the role of Wanda while on the set of a different movie.
"I was actually working in Prague," she recalled. "I agreed to do the movie on my way to Prague and I was there for four months. Ryan sent me a lot of interviews that he had done with Wanda so that I could become familiar with her because all I saw of her were little clips of her on the courthouse steps responding to different periods within the process of the trial. Then I wrapped that project and I had a week to really get prepared to work with Ryan so I got to spend pretty much a day or two with Wanda but she and I talked actually while I was in Prague."
Another Oscar nomination may be in the cards for Spencer, but after meeting Wanda, she realized that Fruitvale Station was more than just a movie role. "She's a mom who lost her son in a very tragic and meaningless way. By allowing his story to be told, hopefully it's like a healing process for other moms who are in that exclusive club, but also a mending type of balm so that people can start really examining how we interact with each other as human beings."
Fruitvale Station opened in select theatres July 12.