'Oblivion' Blu-ray Day - Part Two Visual Effects Presentation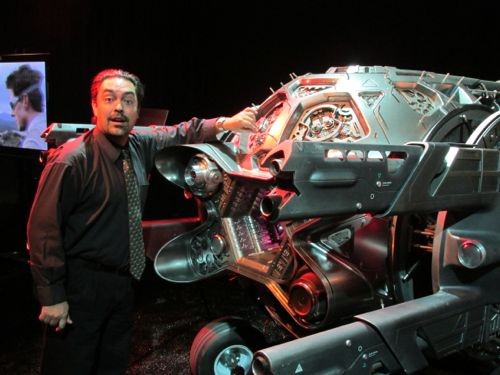 No examination of a sci-fi flick would be complete without insight into visual effects and with the new to Blu-ray action/drama "Oblivion" (out August 6 from Universal Home Entertainment) directed by "Tron: Legacy" visual master Joseph Kosinski there's much to celebrate.  We're continuing our coverage of the "Oblivion" two-day press day with a photo tour of some of the cools costumes, props and various large practical set pieces used in the film.  (And yes, that includes a full-size version of the infamous Bubble Ship flown by Tom Cruise!)  Plus we're chatting one-on-one in a vid below with both Concept Designer Daniel Simon, who worked for a year on the Bubble Ship, and also "Oblivion" Visual Effects Supervisors Bjorn Mayer of Pixomondo and Eric Barba of Digital Domain all about working on the film – the tour begins below!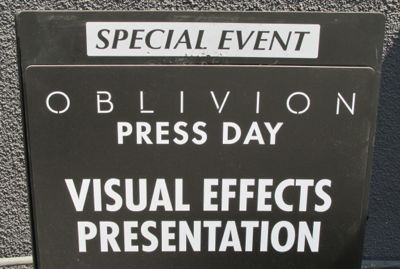 It's officially Visual Effects Presentation Day and the movie geek in me is at full excitement!  ("Oblivion's" visuals kick ass!)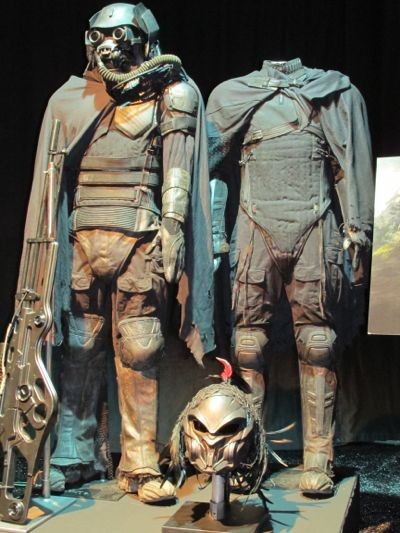 First up costumes.  Here is the garb worn by Morgan Freeman and his fellow Scavs – looks like "Predator" wear!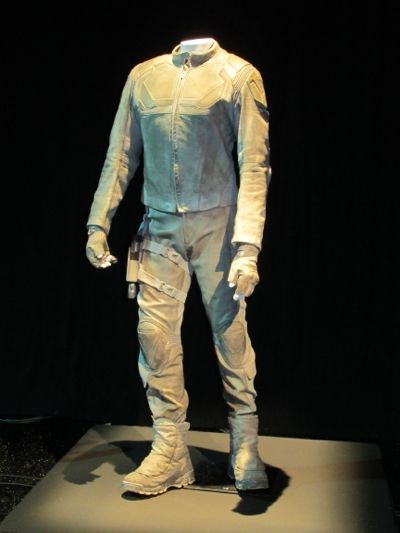 The suit worn by hero Jack Harper aka Tom Cruise himself – eBay is officially abuzz!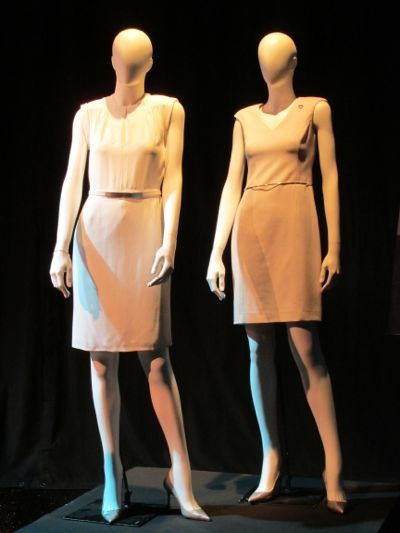 The ladies outfits provide both class and curves – cool.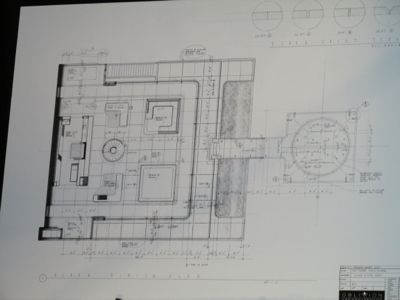 This concept drawing is incredibly intricate – animators eat your heart out.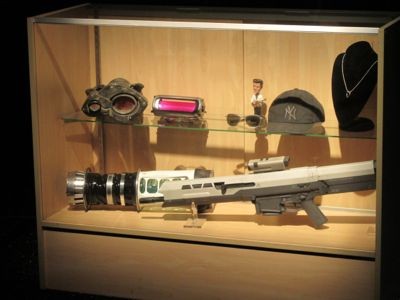 Various props from the flick like Cruise's weapon, hat, shades and even that awesome Elvis bobble head.  (Want it!)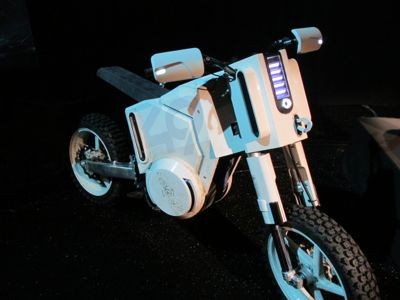 A full running version of the bike Cruise takes out of the Bubble Ship – why aren't these for sale at the damn Universal store?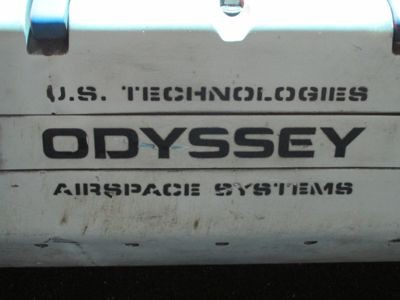 Some Odyssey signage stencil on the side of...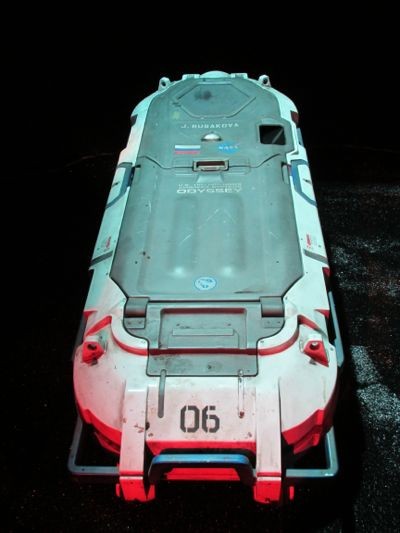 A full size escape pod!  (I took a catnap in one – tell no one!)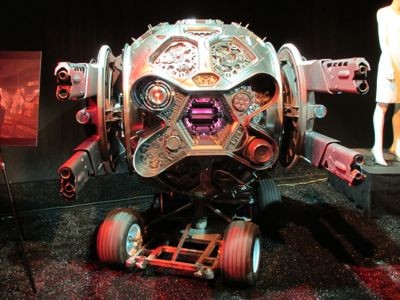 Coming face to face with a large sized drone is just as intimidating in person as it is in the film.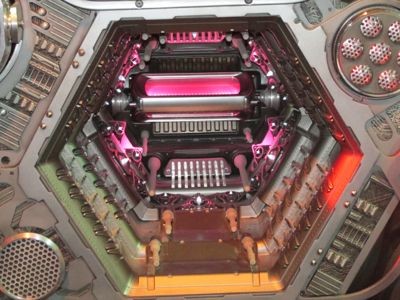 But wanting to give you guys more I take a closer look...inside!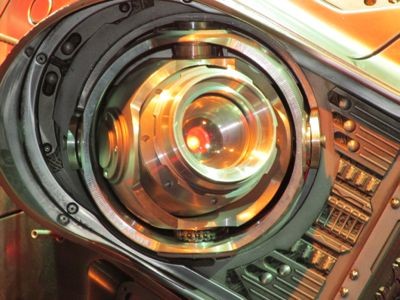 I'm bailing – I'm getting the evil red mechanical eye.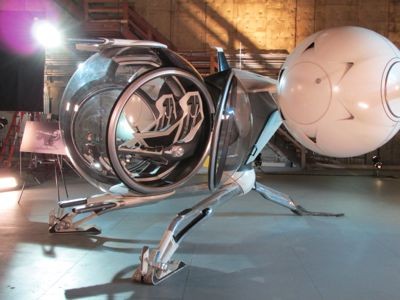 Next room only has...a full-sized Bubble Ship!!!!
Below check out some video interviews and stay with us for our final coverage as we go head-to-head with famed "Oblivion" and "Tron: Legacy" helmer Joseph Kosinski.  (And he does have something to say about a "Tron" follow-up folks!)