'Oblivion' Blu-ray Day - Part One w/Astronaut Rick Searfoss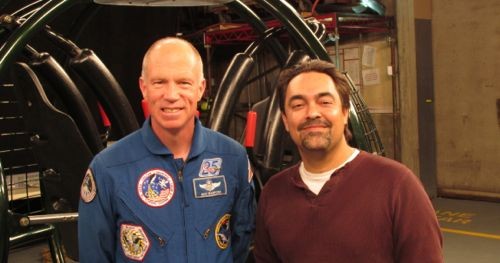 Meeting a real-life Astronaut - it doesn't get any more amazing.  And that's what Starpulse.com recently got a chance to do in anticipation of the Blu-ray release of the Tom Cruise sci-fi action/drama "Oblivion" (out August 6 from Universal Home Entertainment) directed by "Tron: Legacy" visual master Joseph Kosinski.  We got invited to attend a two-day "Oblivion" extravaganza of props, talent and outer space fun galore and we jumped with movie geek eagerness.  First up in our three-part coverage is a trip to Stage 35 on the Universal lot where we got a chance to meet Col. Rick Searfoss, a former Astronaut who provided technical expertise during the filming of "Oblivion," plus there's some fun in the Gyroscope sun for yours truly – follow the picture tour to the awaiting vid below!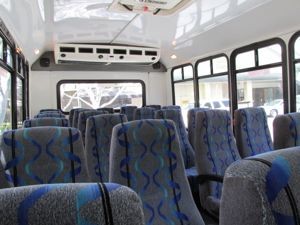 I load onto a tour bus to head onto the Universal lot.  Is this bus empty to try and keep the desolate earth vibe in the film – perhaps.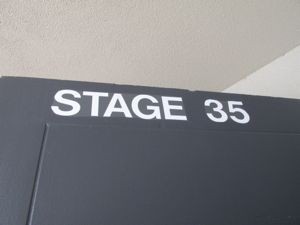 Here I am at Stage 35 where the "Oblivion" spectacle awaits.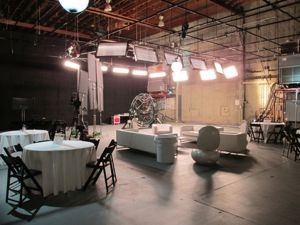 The stage is filled with stuff – sans people.  The "Oblivion" vibe is in full swing!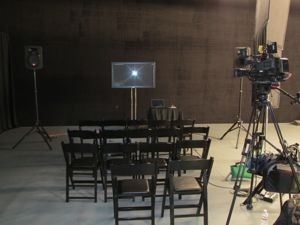 But there are multiple chairs for a vid presentation...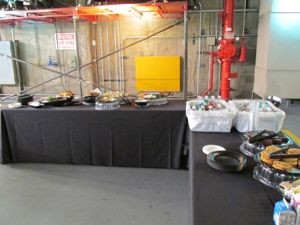 And a ton of food to feed hordes of folks.  (Or maybe they think I'm REALLY hungry!)  Rest assured there were others there – just trying to set a mood!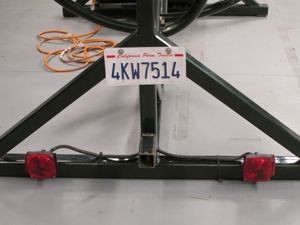 Then I look over and see something both cool and creepy. The license plate...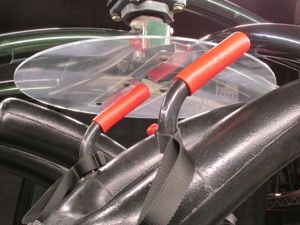 ...the handle bars...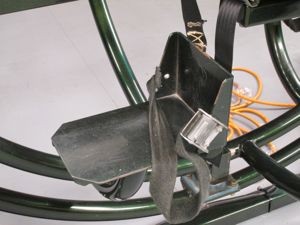 ...the foot peddle...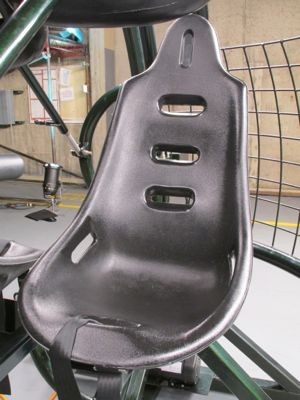 ...the chair...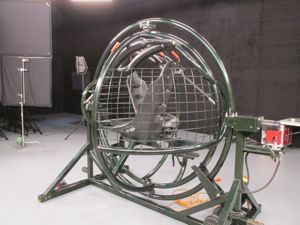 ...behold the Gyroscope!  (And even though I went on it – check out the video below – Astronaut Rick Searfoss told me it was way worse then what he went through up in space!)
Below check out some Interview and Gyroscope "Oblivion" vid action to wet your whistle for Part Two – stay tuned!