'Oblivion' Blu-ray Day - Interview With Director Joseph Kosinski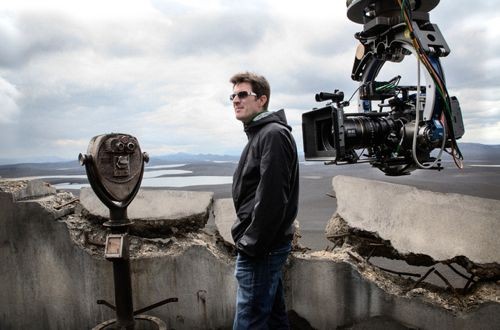 In the arena of stunning cinematic scenery, there's simply no denying that Director Joseph Kosinski is at the top of his game.  From his groundbreaking 3D work in "Tron: Legacy" to his out of this world cinematic style in the new to Blu-ray release "Oblivion" (out August 6 from Universal Home Entertainment) starring Tom Cruise, Kosinski continues to up the ante in the amazing and artistic visual style department.  Finishing up our "Oblivion" Blu-ray Day, Starpulse got a chance to chat one-on-one with the director about everything from using some very large practical pieces in "Oblivion" to some 3D insight into a possible "Tron" follow up.  So check out the video below and enjoy!
"OBLIVION" HOTS DVD/BLU-RAY AUGUST 6 FROM UNIVERSAL HOME ENTERTAINMENT.