NYPD 'Hip-Hop Police' Monitor Stars Such As Drake & Chris Brown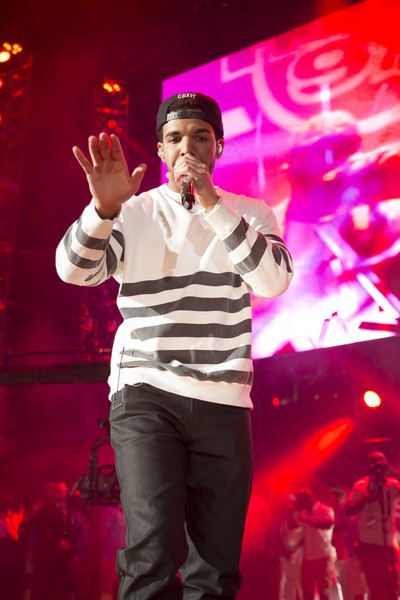 In the wake of Marion "Suge" Knight's shooting at a club in Los Angeles, a police force tasked with monitoring personal appearances by controversial hip-hop stars is stepping up its surveillance of hip-hop stars.
The elite squad is known as the "Hip-Hop Police" and reportedly focuses its work on musicians such as Lil Wayne, Young Jeezy, Fabolous, Wiz Khalifa, Fat Joe, Drake and Chris Brown.
The squad monitors rap concerts and nightclub appearances by those who allegedly cause trouble. According to the New York Post, law enforcement officials are increasing their efforts following the shooting involving music mogul Knight in Los Angeles last weekend. Last Sunday, Death Row Records boss Knight was shot several times in the stomach, chest and arm at a party hosted by Brown.
An insider told the Post, "All New York club owners are required to inform the Hip­-Hop Police in advance if anyone on the watch list is coming in. They want to be there to monitor the crowd and in case any trouble starts. They don't want any situations like the Suge Knight shooting. If something does go down, they want to already be on the scene."
Another source commented, "Their job is to investigate crimes and curtail violence in the hip­-hop industry. So when they find out there is a beef between rappers, they monitor it. They are plainclothes cops, they go to clubs and shows."