N.Y. Jets Racking Up More Than Just Wins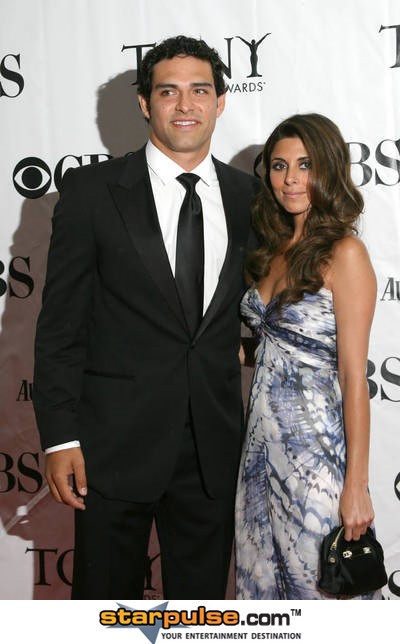 Looks like the Jets have been racking up new football fans, and let's just say it's not due to their wins. Aside from his star quarterback skills, Mark Sanchez has not only made passes down the field, but made his way into the hearts of girls all over the world.
Let's be honest, the most football knowledge the average American girl has is that there's a ball, a field, and men in tight pants. Suffice it to say, there aren't too many girls who watch football grasping every detail of the intricate game.
The Jet's fan base has risen to incredible amounts ever since they drafted the 22-year-old, talented and smokin' hot, quarterback, back in 2009 making him the richest player in team history and the most eligible bachelor for women of all ages... regardless of who "their team" was before he came along. Now you may be thinking, "What about the girls who were total football fanatics before the reign of Sanchez?"
Jets fan and football enthusiast Genevieve Manna has been chanting J-E-T-S since she could understand football – ranging back to the infamous Testaverde. But has Mark been able to provide an added bonus for this N.Y. fan?
"Definitely," said Manna. Having a younger quarterback come in, peaked my interest. Not only is he my age, but he happens to be extremely good looking. I have to admit, I'm not just a Jets fan for the team now; I'm a Sanchez lover."
Linked to A-list celeb, Jamie-Lynn Sigler, models, Ariana Madix and Hilary Rhoda and sports reporter, Lindsay McCormick, let's just say Sanchez doesn't have to worry about finding a date on a Saturday night. With their record of 5-1, the Jets have landed themselves a first place spot in the AFC East and have become the team to beat.
In a post by Mark Cannizzaro of the NY Post in his "Jets Blog," he quotes Rex Ryan saying, "We're on a mission. We know what we want to accomplish as a football team and we're doing everything in our power to get better each week.''
Looks like "The Sanchize" and his Jets are going to be scoring more than just touchdowns this football season. Word to the wise: Guys, if your girlfriend has suddenly developed an interest in the Jets, and now wants to partake in Sunday Funday, you can probably make a sure bet it's not because she's checking out her fantasy team players. The only football fantasy on her mind includes her, Mark Sanchez - and probably some details she won't be divulging with you any time soon.
Sorry boys, there's a new sheriff in town, and he wears gang-green.