N.W.A. Biopic Crew Shaken After Drive-By Shooting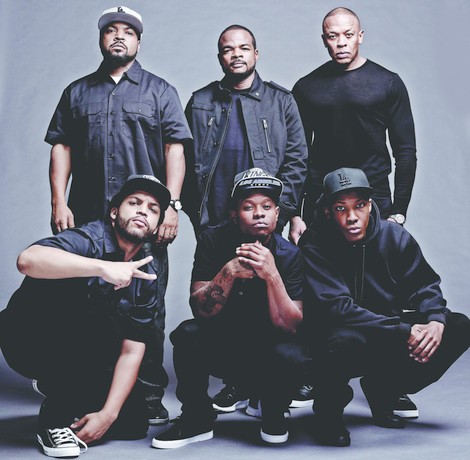 A movie crew working on the N.W.A. biopic Straight Outta Compton got a taste of the dangers the rap group members faced on a daily basis when a drive-by shooting occurred as they set up equipment.
According to TMZ, the film crew was outside the Compton Courthouse when some locals were shot at by a passing car. The gunmen in the car weren't aiming at the crew, but bullets came close and a civilian was hit. The unnamed man collapsed near the set but survived.
TMZ says the crew will continue to work in the neighborhood this week, but the event has left them shaken up, which is completely understandable.
Straight Outta Compton, named after N.W.A.'s debut album, will follow the formation of the group by Arabian Prince, DJ Yella, Dr. Dre, Eazy-E, Ice Cube, and MC Ren. Branded as "Gangsta Rap," the group made a name for itself by sharing the worldview of inner-city youth in the late 80s. The film is currently scheduled for an August 14 release.