Nudity Scenes Scrapped From Saucy 'Romeo And Juliet' Script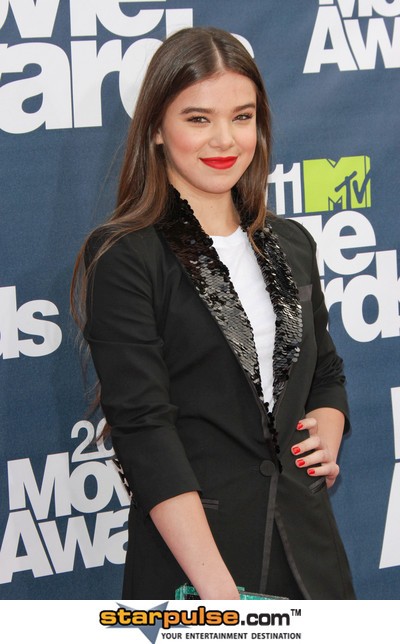 Director Carlo Carlei has cleared up reports Hailee Steinfeld will appear to bare all in an upcoming Romeo And Juliet adaptation - the saucy scenes have been scrapped for the teenage actress.
 
The 14-year-old "True Grit" star has signed up for the most romantic role in Hollywood and a British newspaper revealed this month that screenwriter Julian Fellowes' script called for her character to strip off to play William Shakespeare's tragic heroine.
 
An excerpt from the script read: "They (Romeo and Juliet) start undressing each other - slowly, gently and carefully until they are naked. They are eternal figures in a Raphael painting. Romeo then carries her to bed, kissing her again and again as they explore uncharted territory. Then they make love, transported into each other's soul."
 
But Carlei insists the scenes will be more "age-appropriate" for leading lady Steinfeld.
 
In a statement to Entertainment Weekly, he says, "In the original adaptation written by the Oscar-winning screenwriter Julian Fellowes, there was a lovemaking scene that included nudity for the married Romeo and Juliet. The script was written with a 20-year-old actress in mind.
 
"As soon as Hailee Steinfeld was cast, all nudity and lovemaking have been exercised from the script. It will be romantic and age-appropriate for a 14-year-old."
 
The film, which does not have a Romeo on board yet, will shoot in Italy, where the original play was set, later this year.