Nude Lady Gaga Sculpture Featured On 'ARTPOP' Album Cover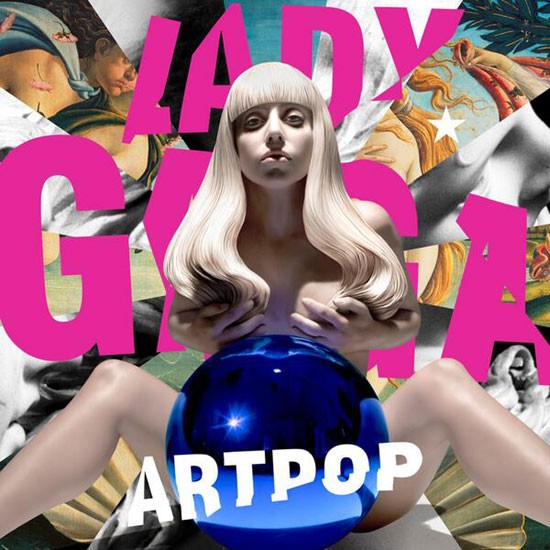 Lady Gaga just unveiled the art for her upcoming album "ARTPOP." She posted the image on Twitter, writing: "FULL ARTPOP ALBUM COVER.'One second I'm a Koons, then suddenly the Koons is me!' #ApplauseJeffKoons."
Her new album cover features a naked sculpture of the pop star, holding onto her breasts (which are covered by her blonde hair) with a giant shiny blue ball between her legs. The Jeff Koons-designed image features Gaga's name in pink and the album's title below in white lettering. The image also includes chopped up pieces of Botticelli's "The Birth of Venus."
Prior to releasing the album art, the singer described the image as "a piece of my heart. Something I cherish deeply. A real depiction of my mind through his." She refers to Koons, whom also appears in her song "Applause."
Koons is famous for creating stainless steel balloon animals with mirror finish surfaces. On Nov. 10, Koons will be showing off the actual Gaga scupture at the artRAVE ARTPOP release party on the eve of the disc's release.
Meanwhile, the singer will release the lyric video for "Aura" on Tuesday. The tune will be featured in the upcoming film "Machete Kills," in which Gaga makes her big-screen debut as a character named Lady Chameleon. The film opens in theaters on Oct. 10.
Gaga is also headlining the first ever YouTube Music Awards on Nov. 3. The event will honor artists who have shared their work through the website.