Nude Black & White Photos Of Miranda Kerr Leak Online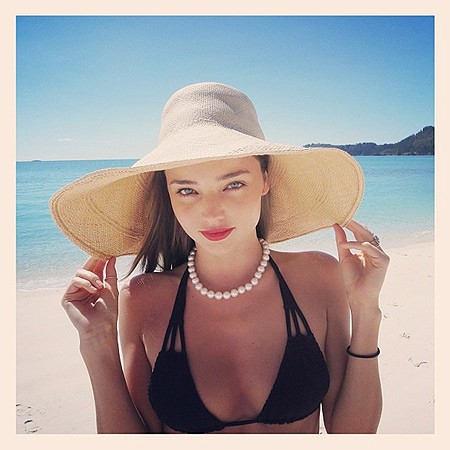 Victoria's Secret model Miranda Kerr is the latest star to have nude photos surface -- but it's nothing new for the Australian beauty.

The photos, taken by French photographer Laurent Darmon, were shot in 2009, according to Hollyscoop; and the images were posted on Darmon's website over the weekend -- but then quickly removed.

As everyone knows, that's plenty of time for something to go viral on the internet -- as the tasteful black-and-white images did almost instaneously before they were taken down.

Miranda has appeared in several nude and semi-nude pictorials since, including a topless pregnant shoot for the December 2010 issue of W magazine; a series of uncensored outtakes from her June 2010 GQ shoot; and for the 2010 Pirelli calendar -- the tire company's exclusive and very limited yearly publication which they give out only as a corporate gift to important customers and VIPs.

Mrs. Orlando Bloom recently vacationed on Hamilton Island, Queensland, in her native Australia, near the Great Barrier Reef.

"One of the most beautiful places on earth @hamiltonisland," she tweeted.

A recent report from Famous magazine alleged that Kerr and Bloom's marriage is on the rocks, something her rep denied.