NPH Urges Boy Scouts Of America To Reform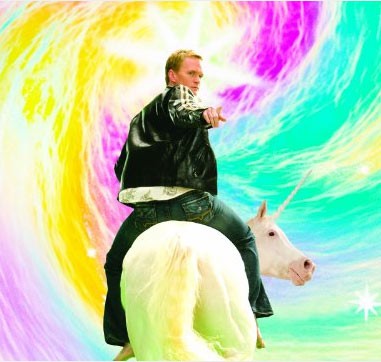 Neil Patrick Harris, George Takei and Ellen DeGeneres are among the stars urging fans to contact the Boy Scouts of America to back a change in its rules against accepting homosexual members.

Star Trek actor Takei has previously supported calls for the youth group to end the policy, and he was delighted to hear scouts bosses are now seriously considering reversing the ban.

The final decision will be made when the group's national board members meet next week, and a number of other stars have joined Takei in urging members of the public to call and email the association to back the change.

How I Met Your Mother star Neil Patrick Harris writes in a series of posts on Twitter.com, "Come on, Boy Scouts, do the right thing. Diversity should be honored and valued. There should be a merit badge for it... The Boy Scouts have created a line to call for your opinion on keeping the ban in place. Call 972-580-2330 and affect change!"

Hairspray director Adam Shankman adds, "Hey friends if u think the Boy Scouts should accept ppl (people) like me: entertainers (ok, fine,& gay). Write 2: nationalsupportcenter@scouting.org."

Actress Mia Farrow concludes, "It's past time that Boy Scouts lift their (ignorant, hurtful) ban on gay kids," and DeGeneres adds, "The Boy Scouts are close to changing their policy... We can all make a difference."