Now & Then: The Harry Potter Stars Are All Grown Up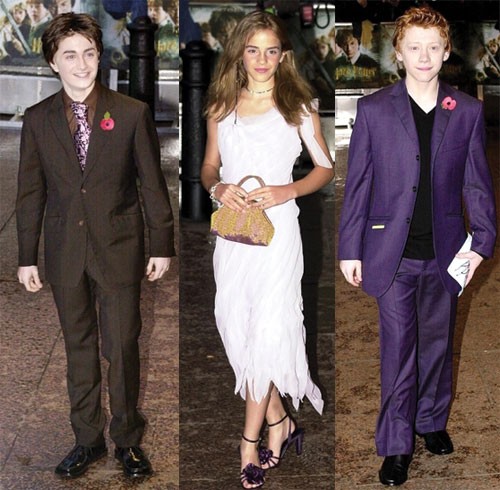 The "Harry Potter" stars have changed so much since their very first movie.  The trio, Daniel Radcliffe, Emma Watson and Rupert Grint, first walked the red carpet in November 2001. The above photos are from the 2002 "Harry Potter and the Chamber of Secrets" premiere in London.

Fast forward to 2011 and the premiere of the latest and last Potter film, "Harry Potter and the Deathly Hallows: Part 2" and look how they've grown.

For example, Emma channeled Peter Pan 10 years ago, while this week she was a picture of style perfection. And one actor has really made a very dramatic change.  See who it is in the video below.