Now Out On DVD: Beavis And Butt-Head: The Mike Judge Collection, Volume 2

When
Beavis and Butt-Head
first appeared on MTV more than a decade ago, critics dismissed them as brainless couch potatoes who did nothing but watch TV and eat nachos. Today, we know they were ahead of their time. Beavis and Butt-Head's unique idiocy profoundly changed television, movies, pop culture and the world-for better or worse. Following the wildly successful release of Volume One, creator Mike Judge has chosen his next set of favorite episodes & music videos for the second installment of the landmark trilogy:
Beavis and Butt-Head: The Mike Judge Collection, Volume Two
. This historic box set includes some of the un-dynamic duo's finest episodes, specials, promos and guest appearances that so enriched a grateful and stupid nation. Debuting on DVD June 13, 2006 from MTV Home Entertainment and Paramount Home Entertainment, the three-disc set includes 40 unforgettable episodes-including 17 that were previously unreleased-plus 13 music videos with classic Beavis and Butt-Head commentary and butt-loads of outrageously hilarious bonus features. So grab a spot on the well-worn couch, sit back and bang your head with the coolest heavy metal maniacs on DVD!
The 3-Disc Collector's Edition Box Set Features:
-40 episodes - including 17 never-before-released on DVD
-13 music videos with classic Beavis and Butt-Head commentary including
Madonna
: "Secret",
Radiohead
: "Fake Plastic Trees" and
Beastie Boys
: "Sabotage"
-Exclusive featurette, Taint of Greatness: The Journey of Beavis and Butt-Head, Part 2
-Butt-Bowl '94, '95 and '96
-MTV's 20th Anniversary Special
-Unaired "I Love the 90s" segment
-Calvin Klein Ad Parodies
-Moron-A-Thon clips featuring
Snoop Dogg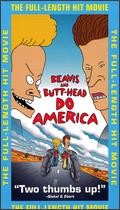 Originally airing on MTV, "Beavis and Butt-Head" followed the adventures of Beavis, a blond guy in a
Metallica
shirt, and Butt-Head, a dark-haired guy in an
AC/DC
t-shirt. Each episode focused on the duo amusing themselves with activities such as getting sent to the principal's office, getting rabies, washing the dog, learning to drive and getting ripped off at a charity walk. One of the pair's all-time favorite pastimes is scanning TV channels and commenting on "really cool" programs and music videos. Beavis and Butt-Head think alike, laugh alike, and bang their heads in unison while playing air guitar.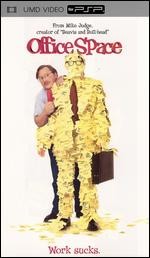 Mike Judge
is best known as the creator of the hit animated series "Beavis and Butt-Head." "Beavis and Butt-Head" was one of MTV's highest rated series ever. In December 1996, Judge released "
Beavis and Butt-Head Do America
," his feature film that grossed over 70 million dollars; their DVDs went on to sell over 5 million units, and the video game series sold over a million units. While he was working on Beavis and Butt-Head's final season, Judge also created a new series "
King of the Hill
," featuring Hank Hill voiced by Judge. Debuting January 1997, the show became a tremendous hit and was the highest-rated animated series on television at that time, and won an Emmy in 1999 for Best Animated Series. Branching out from animation, Judge's critically acclaimed first live-action feature film "
Office Space
" was released in 1999. Judge took on a dual role for the film as writer and director. The film's characters Milton and Bill Lumbergh were based on the characters from his animated short of the same name.
Head on over to the
Starpulse Contests
page to enter for your chance to win one of three copies of this excellent collection.