Novelist Vince Flynn Dies At 47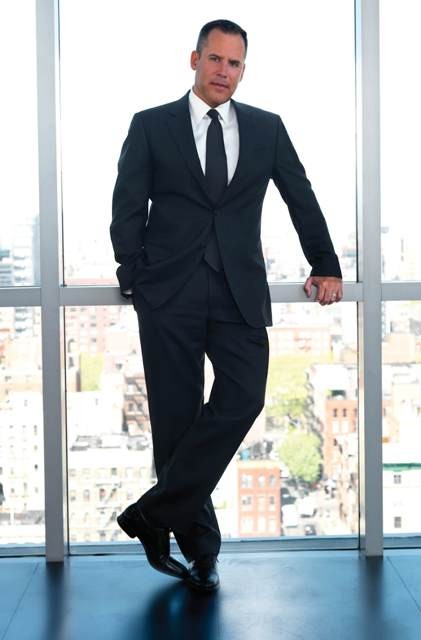 Accomplished novelist Vince Flynn passed away Wednesday at age 47, after a years-long battle with prostate cancer, according to multiple media reports.
Flynn is survived by his wife and three children.
He is best known as the author of the long-running Mitch Rapp series of thriller novels. The latest Mitch Rapp book, The Last Man, was published in November. The next book in the series, The Survivor, is to hit shelves on October 8.
Amazon.com also lists an as-yet-untitled debut book for a new series co-written with Brian Haig, which is slated for May 6, 2014.
Flynn's first book, Term Limits, was published in 1997. He developed a strong fan following, expertly able to generate suspenseful page-turning action without sacrificing character development.
In addition to his novels, Flynn served as a story consultant on the fifth season of the TV hit 24.
And The Associated Press says CBS Films is still planning to develop a film based on the Rapp novel American Assassin, with Bruce Willis reportedly already signed to play Rapp's mentor.
BFTV interviewed Flynn in 2012 for the release of his novel Kill Shot. Asked what it was like to know his writing had influenced other authors, he said, "It's very flattering. A lot of it is lost on me...It's nice, but I get the biggest kick out of the men and women in uniform who are fans."
For more on Mr. Flynn, you can visit his website.
(c)2013 Brittany Frederick. Appears at Starpulse with permission. All rights reserved. No reproduction permitted. Visit my official website and follow me on Twitter at @tvbrittanyf.