Notable Oscar Nomination Predictions: And the Winners Are*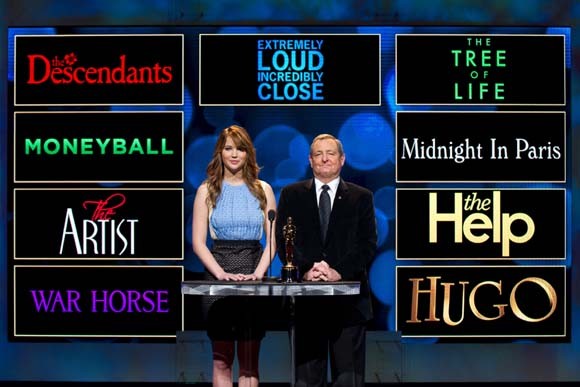 Last year, I wrote this whole piece about why The King's Speech would beat out The Social Network for best picture. I found my own comments to be witty, on point. Genius. (I'm kidding… maybe). In fact, I love to go through the nomination list of the Academy Awards and Grammys every year and predict the winners, put up some jellybeans in a friend pool and brag about my winnings later.
The Grammys unfortunately are a joke, which is a huge shame given that music and the politics of it are my first love. The Oscars? Quite relevant, actually! My favorite writer (Grantland's Bill Simmons) once surmised that with the Oscars, if you looked at the winners' list from five years ago, you could get a decent litmus test on which films were also culturally the most relevant—which, if you have ever read any of my other columns, know that this is what I base a huge chunk of my annual "Best Of" albums list on each year. But as I wrote last year, winning the Oscars is a science; there are rules that need to be followed, criteria that must be met for films to rise above the rest. Some do better than others and with that, the notable nominees and predictions:
(Winner predictions are bold-linked, my deserved picks *)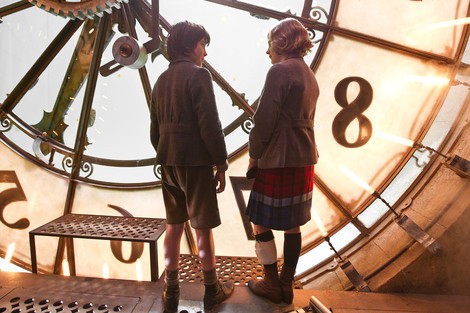 Best Cinematography
The Artist
The Girl With The Dragon Tattoo
The Tree of Life *
War Horse
I just don't know how Hugo doesn't win all the awards. That said, as much as I'm down on The Tree of Life (brilliant film preceded by 40 minutes of the most pompous garbage I've seen since... oh I dunno, pick a Costner flick), the whole thing was shot impeccably. I love a good shot. Alas.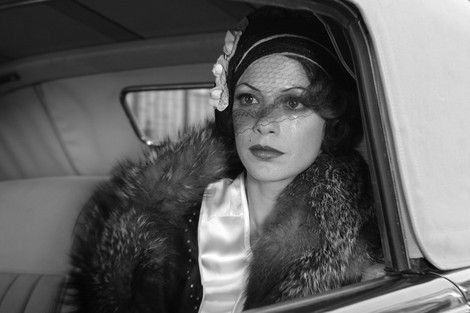 Best Actress In a Supporting Role
Bérénice Bejo*** - The Artist
Jessica Chastain - The Help
Melissa McCarthy** - Bridesmaids
Janet McTeer - Albert Nobbs
Octavia Spencer* - The Help
Sigh. It's a cliché, but there are a few deserved winners this year. I loved Octavia Spencer's performance in The Help. She won the Golden Globe; she could very well take this too if Hollywood isn't a place for handing out consolation prizes. Cough. Melissa McCarthy slayed me in Bridesmaids. The fact that this film isn't nominated for Best Picture is a travesty. But Bejo . . . I mean what can I say? She's the most stunningly gorgeous and talented package I've seen in the past ten years. She's perfect. Yeah, I just said that.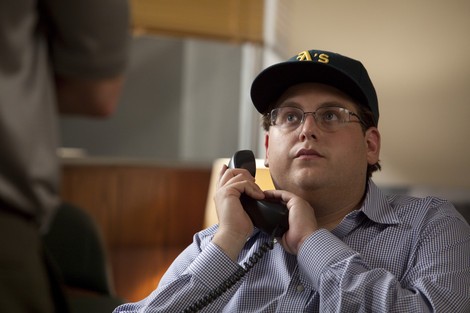 Best Actor In a Supporting Role
Kenneth Branagh - My Week With Marilyn
Jonah Hill* - Moneyball
Nick Nolte - Warrior
Christopher Plummer - Beginners
Max von Sydow - Extremely Loud & Incredibly Close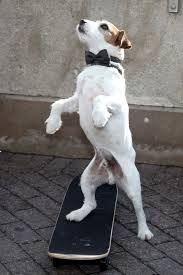 Jonah Hill won't win.
Jonah Hill should win.
Jonah Hill is about to get robbed.
I feel for Jonah Hill.
Moving on.
 . . . Actually, no, not moving on. How come Uggie (the dog) from The Artist wasn't nominated??? COME ON, ACADEMY. COME ON.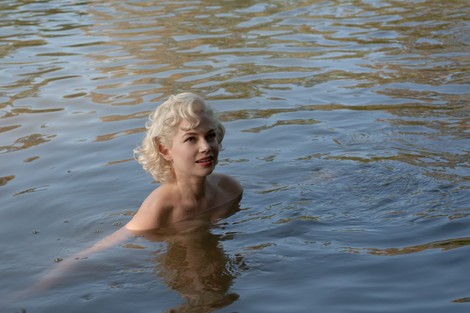 Best Actress In a Leading Role
Glenn Close - Albert Nobbs
Viola Davis - The Help
Rooney Mara - The Girl with the Dragon Tattoo
Meryl Streep - The Iron Lady
Michelle Williams* - My Week With Marilyn
Can I say, I really wanted to pick Rooney Mara here? Can I say, I'm a fan of Rooney Mara. Like a huge fan. Loved her performance; she was lights out hot. But can I say she was better than Noomi Rapace in the Swedish version of Tattoo? Actually, no I cannot.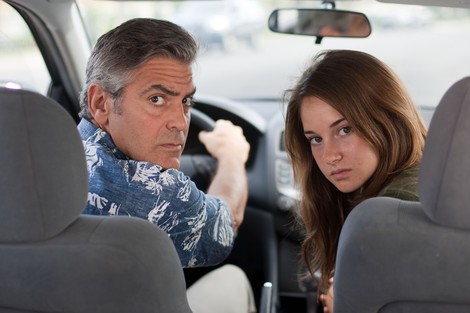 Best Actor In a Leading Role
Demián Bichir - A Better Life
George Clooney - The Descendants
Jean Dujardin* - The Artist
Gary Oldman - Tinker Tailor Soldier Spy
Brad Pitt - Moneyball
Clooney's going to win because Clooney's all about winning. Dujardin should win because he did three things I want out of my moviegoing experience (see below). I hope Dujardin wins. Say what I will about The Artist—and there are a couple of unpopular things I have to say in a moment—the performances were all awesome.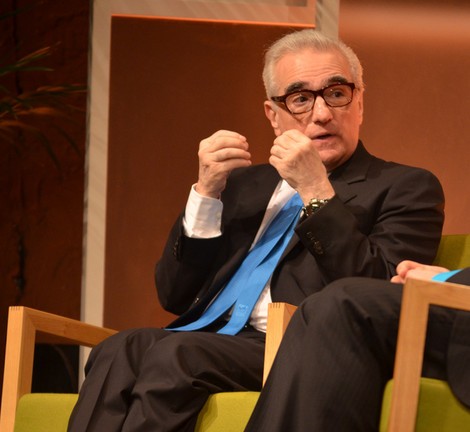 Best Director
Michel Hazanavicius* - The Artist
Alexander Payne - The Descendants
Martin Scorsese - Hugo
Woody Allen - Midnight in Paris
Terrence Malick - The Tree of Life
I just want to say that I hope Malick doesn't win. 35 minutes of that film robbed my life. I don't care that he's an auteur, I don't care how deep his messages are. When I go to the movies I want one of three things to happen:
1. I should be entertained. I wasn't.
2. I should be educated or enlightened. I wasn't. (And this point was a particular fail.)

3. I should be riveted in some deep, profound way. OK, maybe the whole power of God creating the heavens and the earth was cool, but while watching this stretch of the film I kept battling my urge to stand up and leave. No, no, no.
Best Picture
The Artist**
The Descendants
Extremely Loud & Incredibly Close*
The Help
Midnight in Paris
Moneyball
The Tree of Life
War Horse
The Artist is a fantastic feature, but with all the praise it's getting, I felt something was missing. The execution was great, but I still felt a degree of sloppiness. I don't know. If it wins, I won't complain.