Not So Fast - Rep Says Kristen Stewart NOT Fired From 'Snow White And The Huntsman' Sequel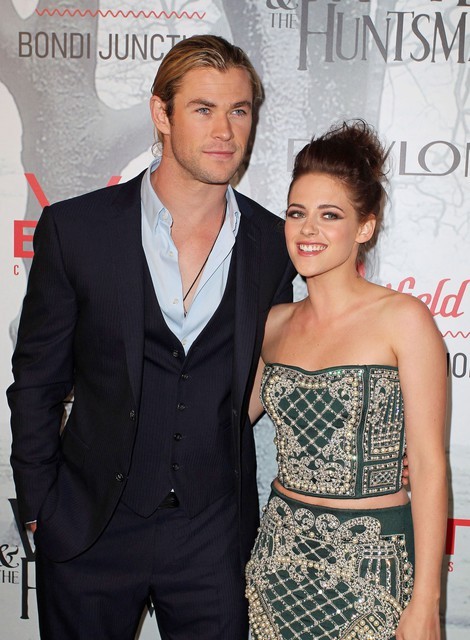 Today the web is buzzing with the alleged decision to drop Kristen Stewart from the Snow White and the Huntsman franchise, instead focusing on Chris Hemsworth's character for the sequel. However, Hollywood Reporter might have gotten it all wrong.
A Universal spokesperson has now told Us Weekly, "We are exploring options to continue the franchise and no decisions have been made."
Not exactly supporting Kristen's continued employment on the series, but far from confirming she was fired.
Earlier today, Hollywood Reporter had claimed, "Universal has decided to shelf its planned Snow White and the Huntsman sequel and is instead focusing on a solo Huntsman movie starring Chris Hemsworth."