Not One, But Two Sequels In The Works For 'Independence Day'

It appears that Will Smith will be back to save the United States from aggressive and revenge seeking aliens for not one, but two "Independence Day" sequels. The buzz is beginning to pick up fast, as rumors of the sequels started months ago and it seems like "Independence Day" is on the brink of an anticipated return to theaters.
This past November, director Roland Emmerich told MTV that the sequels were in development, and now it look likes Will Smith is on-board to dust off the pilot uniform and resume his role as Captain Steven Hiller.

"Independence Day" was a major success when it premiered in 1996, pulling in over 100 million in the first week of its release. Over the course of the past fourteen years, Smith has become an international superstar, starring in the "Men in Black" films, "Enemy of the State," "I Am Legend," "Hancock," and many more world-wide blockbusters. Before the release of "Independence Day," Smith wasn't nearly as known as he is today with the action comedy "Bad Boys" as his only major film role.
According to reports, the sequels will be shot back-to-back, which should make it easier to secure the star for both films.

A major part of the cast from the original film was Jeff Goldblum and Bill Pullman, as President Whitmore who guided his nation through the extra terrestrial attacks. It hasn't been confirmed if these two will be back for the second and third "Independence Day" installments, but their presence would be a major plus for the films. A bonus to the sequel being shot fourteen years later is the possibility of it being a 3-D film. With the major success of "Avatar," this is the type of film that could do extremely well in 3-D as well.
More information should be made available soon as to when the film is expected to be released and who will be returning for the sequels.  

Story by Brian McKeon

Starpulse contributing writer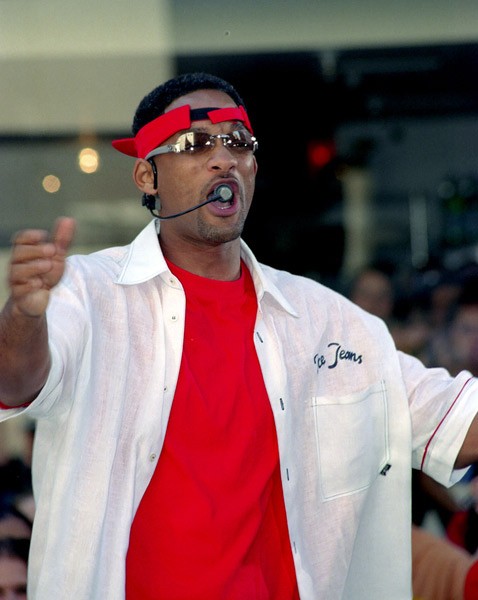 Click for more great Will Smiff pictures: