'Non-Stop' Knocks Down 'The Lego Movie' At Weekend Box Office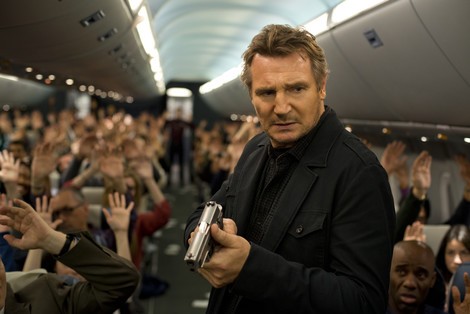 Liam Neeson's "Non-Stop" was unstoppable at the weekend box office. The film debuted at number one, taking in $30 million.
The film centers on a U.S. Air Marshal (Neeson) who receives a series of cryptic text messages demanding that he tell the airline to transfer $150 million into an off-shore account. If he doesn't comply, a passenger will be killed every 20 minutes. Julianne Moore, Lupita Nyong'o, and Michelle Dockery also star.
Religious film "Son Of God" opened at number two with $26.5 million, followed by "The Lego Movie," which ended its three-week reign at number one. It made $21 million over the weekend and has surpassed the $200 million mark.
Rounding out the top five are George Clooney's "Monuments Men" ($5 million) and "3 Days To Kill" ($4.9 million).