Noel Gallagher's Spider Becomes A Celebrity After Festival Scare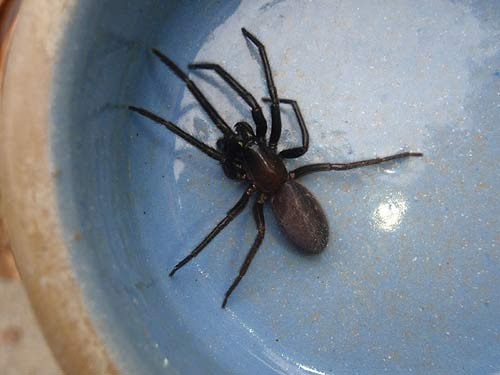 A venomous spider which shut down preparations for Noel Gallagher's Jersey Live festival appearance over the weekend has become a local celebrity.

The green-fanged tubeweb spider was discovered in one of the rocker's guitar cases and prompted festival bosses to quarantine the backstage area over fears the arachnid could pose a threat.

The creepy-crawly was not as dangerous or exotic as feared, but it has become quite an attraction at Durrells Wildlife Conservation Trust in Jersey, where it now resides.

Expert Matt Goetz tells WENN, "It's a very common European spider but you don't often see it because it tends to hide under rocks and in logs.

"It isn't very dangerous. Depending on how big the spider is and how thin the skin is at the point of impact if it was to bite you, you would probably feel pain for about two hours.

"But it's quite a pretty spider and we have it in a little box. There has been a constant stream of people visiting us, wanting to see the spider that shut down a festival."

But the arachnid still doesn't have a name.

Goetz adds, "We're hoping someone will come along and adopt it and name it."