Nobody Wants To Go See The Jonas Brothers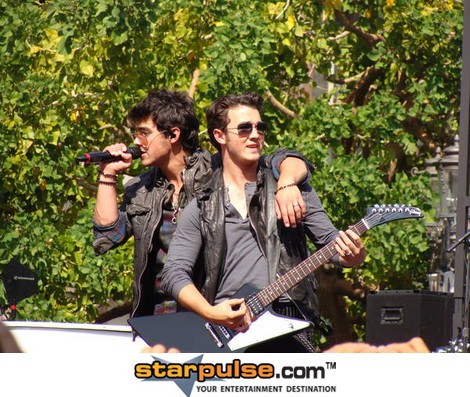 The Jonas Brothers and the stars of "American Idol" have become the latest victims of America's cruel summer - they've been forced to cancel concerts due to poor ticket sales.

Promoters behind the American Idols Live tour have scrapped eight shows, while the Jonas Brothers have stunned industry experts by axing 16 dates from their 2010 summer tour.

Instead, the siblings have added three shows in markets where ticket sales are healthy.

The latest tour cancellations come days after Lilith Fair organizers announced they were scrapping 11 dates due to sluggish ticket sales. Rihanna and Christina Aguilera have also canceled dates due to sales issues.
Click for more great Jonas Brothers pictures: