Nobody Puts Baby In A Corner - Jennifer Grey Wins 'Dancing With The Stars'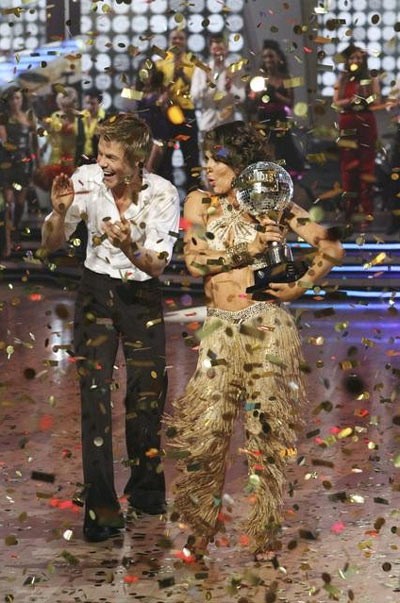 Okay America, you can breathe a sigh of relief, Bristol Palin did not win "Dancing With The Stars."

No, it was Jennifer Grey - who battled through pain & injuries that occurred during practice (and Palin's "fans" & followers) - who took home the Mirror Ball trophy. Yet, in the end, after a tough season Grey overcame it all and was crowned the winner of Season 11 of the hit show

Grey started out the night scoring another perfect 10 for her Waltz with partner Derek Hough. It was the exact same dance she performed at the beginning of the season and the dance that left few dry eyes as fans recalled how she was kept out of the corner by the late Patrick Swayze 23 years ago in "Dirty Dancing." Tonight, though, she brought fans to tears looking back at the three-month journey she has taken this season with Derek.

And how did the other dancers do?

Kyle Massey came in second and Palin, once again, came in at the bottom - only this time it was for the last time as she was the first to go.

TMZ.com reports that after Palin and her partner, Mark Ballas, received death threats over the weekend and a piece of fan mail with a mysterious white powder in it last week, security for the finale was stepped up.
Undercover officers, bomb-sniffing dogs and even helicopters were brought in to make sure nothing happened.
And while the stars and dancers were preparing for their last hurrah on the dance floor backstage, Massey's partner Lacey Schwimmer mentioned that she could hear the helicopters outside the studio.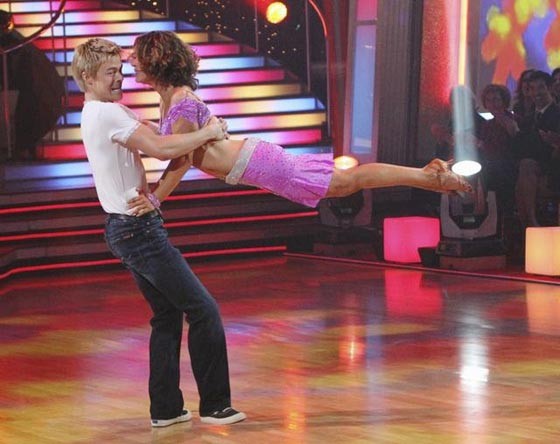 Click for more great Jennifer Grey pictures: