Nobel Prize Winning Poet Seamus Heaney Dies At 74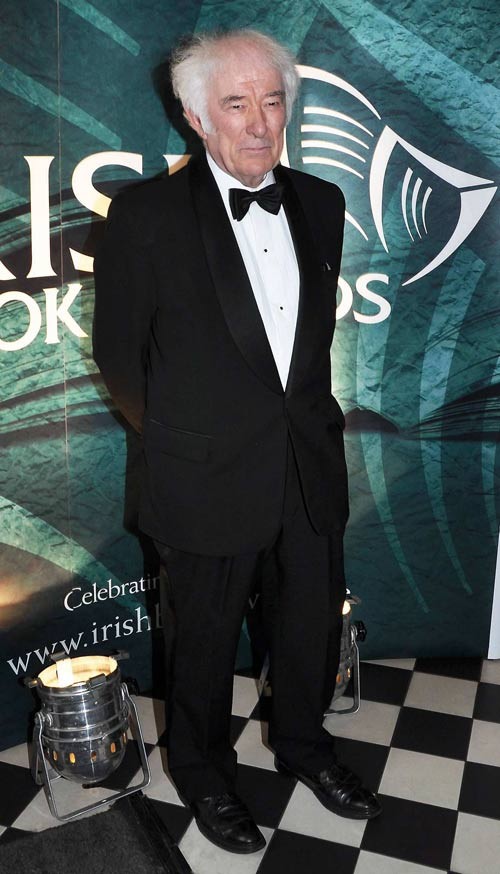 Nobel Prize-winning poet Seamus Heaney has died at the age of 74.

The Irish poet, who won the prize for literature in 1995, died Friday following complications from a stroke he suffered in 2006.

Heaney was born on April 13, 1939, on a farm in County Derry in Northern Ireland. He was the oldest of nine siblings, and took up a career in teachin in Balfast before his first works were published in 1962. His first book, "Eleven Poems", was published in 1965.

Since then, Heaney had gone on to become one of the most important poets of the 20th Century.

The Nobel committee praised his "works of lyrical beauty and ethical depth, which exalt everyday miracles and the living past" when he was given the prestigious prize in 1995.

At the time, he had been away on vacation in Greece at the time the Nobel announcement was made, and wasn't tracked town for days by reporters.

He was finally reached when he arrived back in Dublin, where he told waiting reporters that being grouped with the likes of William Butler Yeats, George Bernard Shaw and Samuel Beckett was "like being a little foothill at the bottom of a mountain range. You hope you just live up to it. It's extraordinary."

Heaney also lectured in the U.S. on several occasions.

He was also a recipient of the E.M. Forster Award and the T.S. Eliot Prize and the Golden Wreath of Poetry, among his many accolades.