'Noah' Tops Weekend Box Office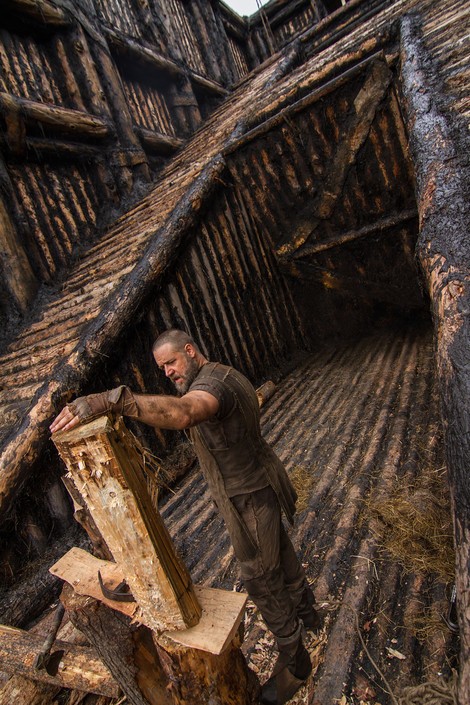 Despite the controversy surrounding the film, "Noah" easily topped the weekend box office with $44 million in ticket sales. Many have been skeptical of the Bible film, starring Russell Crowe as the titular character, due to director Darren Aronofsky's loose interpretation of the religious tale.
Religious conservatives have blasted the movie, while Crowe has stood by his work, calling them "absolutely stupid" for making judgments about a film they haven't seen.
Crowe said on "Good Morning America" last week, "We've had probably over a year now of very harsh criticism from a bunch of people who have put their name and stamp on an opinion that's not even based on the movie or seeing the movie, just an assumption of what it could be or how bad it could be or how wrong it could be in their eyes, which I think quite frankly is bordering on absolute stupidity, because now, I think, people are seeing the movie and they're realizing how respectful it is and how potent it is."
In addition, numerous Middle Eastern countries have banned the film, including Bahrain, Qatar and the United Arab Emirates.
Some Muslim countries refuse to show the film because Noah was a prophet, and Islamic culture forbids the depiction of prophets in film and imagery.
But the controversy got people talking about the film and helped propel it to the number-one slot at the box office.
"Divergent" fell to second place ($26.5 million), followed by "The Muppets Most Wanted" ($11.4 million). Rounding out the top five were "Mr. Peabody & Sherman" and "The Grand Budapest Hotel."