No Strings Attached: Are They Really Just Friends?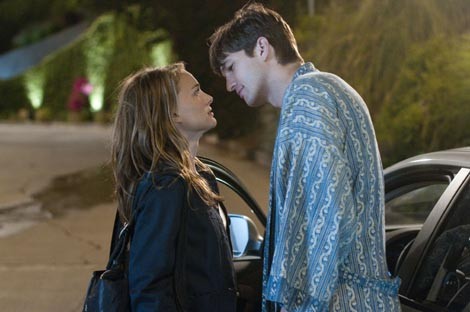 Ashton Kutcher and Natalie Portman star in the upcoming film, No Strings Attached, as Adam and Emma - a couple of lifelong friends who end up taking their friendship one step further one night. After sleeping together they agree that neither wants to deal with commitment - they just want to remain friends... and keep sleeping with each other.

Naturally things work well in the beginning, but once feelings and emotions get involved things get complicated, and whether they wanted it or not, they both come to the realization that they're in too deep. Will they commit to each other and take things to the next level or will they part ways for good and sacrifice their frendship?

We won't know the answer to that until the movie opens (Jan. 21), but what we do know is that after whirlwind 2010 - a year of celebrity engagements, pregnancies, splits and divorces - stories in recent weeks have led us to wonder if some celebrity pals might be just a little more than that. Does Hollywood have its fair share of 'friends with benefits'? We're guessing yes! Here's some speculation...


Sandra Bullock and Ryan Reynolds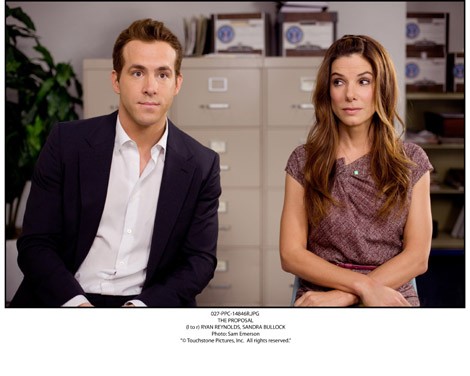 Sandra Bullock, who was married to bad-boy Jesse James a year ago, found out shortly after last year's Academy Awards that the tattooed TV host was cheating on her. The couple quickly divorced and moved on with their lives.
Ryan Reynolds, Bullocks's co-star in The Proposal, announced that he and wife Scarlett Johansson were ending their marriage in December after a mere two years together.
Shortly after, Sandra and Ryan were spotted getting cozy over the holidays, ringing in the New Year at her Texas restaurant. Insiders said the couple had been planning the night for years, but other reports claim the stars are more than just friends.
RadarOnline.com reported that the couple has been making frequent trips to Bullock's Jackson Hole, Wyoming home together; and a source tells them that the two "are very much dating, and trying to keep a low profile."
Despite denials from both camps, is there something going on with no strings attached? It sure looks that way.


Kim Kardashian and Kanye West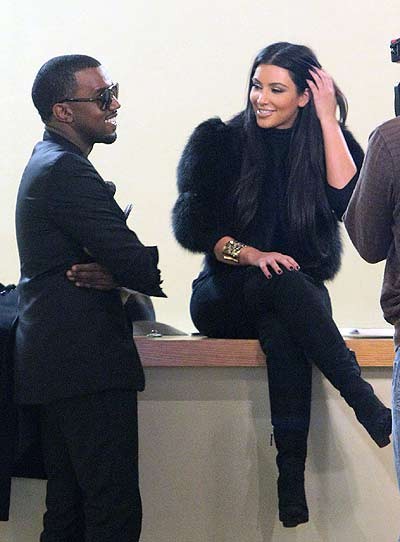 Kim Kardashian and Kanye West were spotted last October filing scenes for her new reality show with her sister Kourtney, Kourtney and Kim Take New York, leading to speculation that the two might be dating. Kim's also working on her debut album and it features a duet with, you guessed it, Kanye.
Rumors even spread over the summer that Kim was pregnant with Kanye's baby! (She's not.)
An insider tells MediaTakeOut.com, "Kim has been seeing Kanye off and on for years now. But this summer, they [hooked up] five or six times. Kanye told her that he didn't want anything serious, but Kim really likes him." Kanye's even been hanging out with Kim's mom, Kris Jenner.

But it was during an interview for TV show Extra that Kim's sister Khloe let the cat out of the bag.

When asked about working with Kanye, Kim said, "I think I've just been having a lot of fun." Khloe interrupted Kim and blurted out, "That's because they're boning." That settles that.


Lindsay Lohan and Samantha Ronson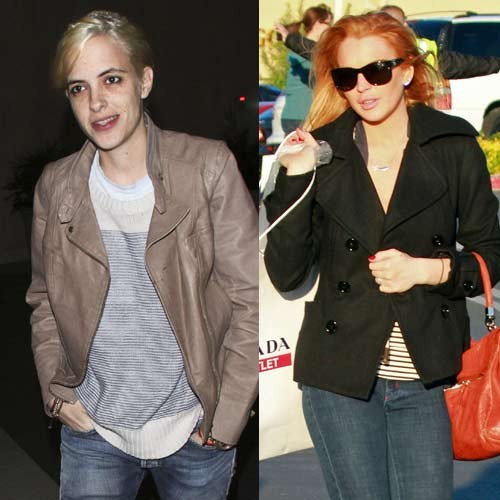 We all know about Lindsay Lohan's troubles in 2010 - almost too much about them - but it did come as a bit of a surprise when she agreed to plop down $7000 a month to live in a four bedroom, four bathroom Venice Beach home. The cost of the home wasn't the surprise though, it was the fact that it's right next door to her ex-girlfriend, nightclub DJ Samantha Ronson.

So are the two back together?

Well, after meeting at Sam's place, the two went out to dinner together Saturday night and afterward went for a stroll through their beachfront neighborhood. A source tells People.com, "Lindsay has been begging Sam to see her and Sam finally gave in."

No strings attached? Tough to tell on this one.
Vanessa Hudgens and Zac Efron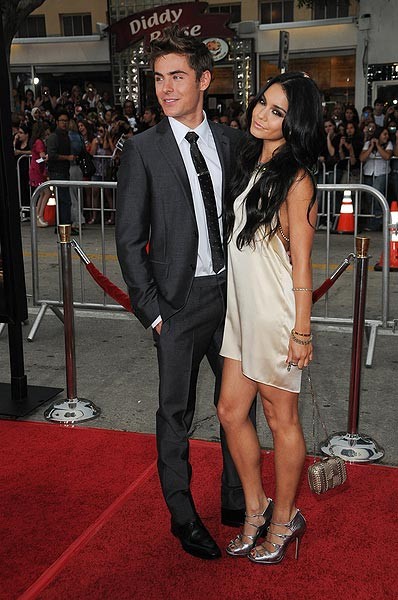 Just before the holiday season, former Disney stars Vanessa Hudgens and Zac Efron announced that their relationship had "run its course," and that the High School Musical stars were splitting.
But just a few weeks after the split the couple sparked speculation that they were back together after being spotted kissing during a night out. The exes partied at Eden nightclub in Los Angeles over the weekend and were said to be "all over each other."
E! Online reported that "They were inseparable throughout the night, seen dancing, drinking Belvedere (vodka) and canoodling... They were directly next to our table and were all over each other, dirty dancing and making out."

We're not sure if they're officially back together or not, but all signs point to friends with benefits here!
Chelsea Handler and 50 Cent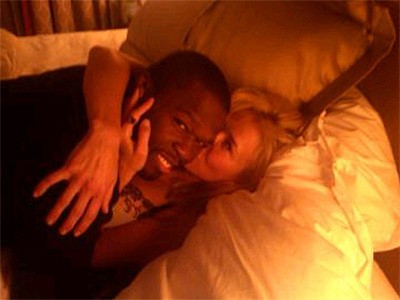 One of the bigger 'no strings' relationship puzzles in the last few months involves comedienne / talk show host Chelsea Handler and rapper 50 Cent. Perhaps the year's oddest case (a comedienne and a gangsta rapper?) of are-they-or-aren't-they, this pair of friends has had us guessing for months!
First Chelsea Tweeted the above picture of the two of them in her bed with the caption "I don't know why anyone thinks I would ever date a rapper." Then the couple was spotted in New Orleans together; then photos of the couple taken while the two were leaving a Malibu restaurant after a private lunch surfaced on TMZ.com. So are they a little more than friends?

"It's been going on awhile," a source told UsMagazine.com, "It's more of a hookup thing -- whenever they are in the same town."
Adam and Emma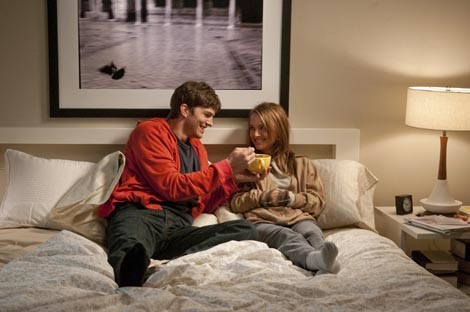 Adam and Emma are definitely sleeping together in No Strings Attached, but we can only speculate on these other stars (except for maybe Kim and Kanye, because when your sister tells everyone you're "boning" it's probly true) and wonder if the same is going on or if they really are just friends.
As Billy Crystal said in When Harry Met Sally, "...men and women can't be friends because the sex part always gets in the way."

No Strings Attached opens January 19th. Check out the trailer below: