No Forseeable Future In Film For Alice Fey, Says Mom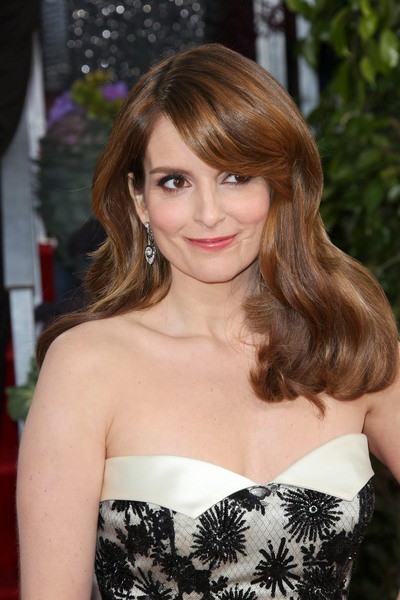 Tina Fey has banned her daughter, Alice, from following in her star-studded footsteps over fears she is too young to work in the entertainment industry.
Tina gave Alice, seven, a cameo role in one of the final episodes of her hit TV series 30 Rock, but insists she has no intention of letting her child pursue a full-time career in Hollywood as a young starlet.
She tells People.com, "With my kids, so far it seems to be about me holding them back. They see this exciting life (and want to be part of it)." But Tina is committed to having them grow up normally, without the chaotic influences of the movie business always looming overhead.
Fey even made Alice ask guests at a recent Oscars viewing party whether she should be allowed to go into show business. Unfortunately for her, the vote would seemed to have been weighted unfairly.
She adds, "I made her write out a poll so everyone who came to our Oscar party had to (vote) 'Should Alice be allowed to be in movies?' And I was the only person that said 'No.' I was like 'Unfortunately for you, I am the only vote that counts.'"
We're not sure if Tina's protectiveness of her daughter is a good or a bad thing, though her dedication to creating a responsible adult out of her child is something that seems to be lacking in much of Hollywood. We can only hope that if Alice shows the same comedic attitude as her mother, Tina will reconsider her position when her daughter gets a little older.