No Doubt's Twitter Account Hacked By Ron Paul Supporters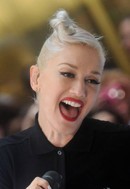 The Twitter accounts of No Doubt and punk act Rise Against have been hacked by fans of Republican presidential candidate Ron Paul.

Just two weeks after both Kelly Clarkson and Michelle Branch offered the politician their backing, his supporters have found a new way of linking their man with cool pop and rock stars.
 
Both bands quickly pulled down tweets endorsing Paul.
 
One read: "If you actually read what Ron Paul is saying, you will discover that for the first time in your life a politician is not lying to you."
Rise Against fired back with the post, "We were hacked. As you would all assume, We DO NOT support Ron Paul," while No Doubt offered, "Our Twitter account was hacked last night. No political endorsements at this time. Love, No Doubt."
 
But there was no hacking at the end of last year when Clarkson offered her thoughts about Paul via Twitter.
 
She wrote, "I love Ron Paul. I liked him a lot during the last republican nomination and no one gave him a chance," and Branch tweeted her support hours later when she added, "I wholeheartedly agree."
 
Both singers were harshly criticized by Democrat fans for their comments, prompting Clarkson to respond, "Didn't mean to offend. I am not racist and am absolutely not a homophobe. Just trying to weed through the non-impressive choices!"
 
Clarkson called some of the responses she received online from so-called fans "demeaning & rude".