No Doubt Release First Album In 11 Years, 'Push And Shove' (Win It!)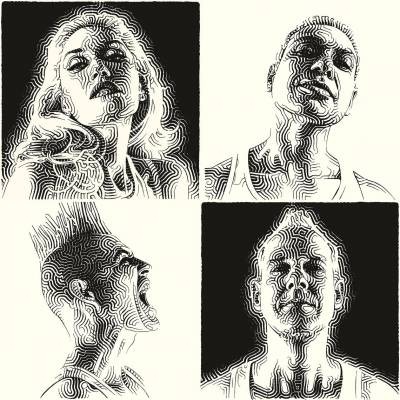 No Doubt released their sixth studio album "Push And Shove" (review) on Tuesday and premiered the video for the title track, which features Busy Signal and Major Lazer.

The video for the second track released from the album was shot in New York City and directed by Sophie Muller (watch it below).

The band, lead singer Gwen Stefani, bassist Tony Kanal, guitarist Tom Dumont and drummer Adrian Young, picks things up on "Push And Shove" right where they left off 11 years ago and will, *ahem*, no doubt be taking the world by storm sometime soon with a tour in support of the new disc.

They were featured Monday night in a special airing on E! that chronicled their 26-year history; and they'll perform on The Ellen DeGeneres Show Tuesday and Wednesday (check local listings).

Starpulse is giving away a copy of the new disc, along with a poster and sticker. Click here to go to the entry page!


Push And Shove Deluxe Edition on iTunes | Push And Shove Exclusive Target Edition

More No Doubt: Official Site | Facebook | Twitter

We're also giving away a copy of Nelly Furtado's new CD, "The Spirit Indestructible," along with a signed lithograph. Enter here!