No Doubt Perform New Single 'Settle Down' On 'Good Morning America,' 'Late Night With Jimmy Fallon'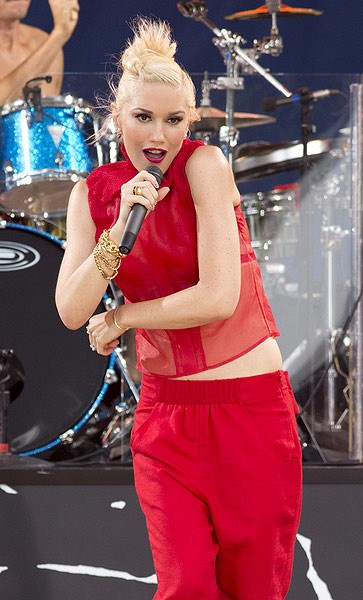 No Doubt rocked the "Good Morning America" stage on Friday as a part of the show's summer concert series in Central Park, and the band hasn't skipped a beat since their peak in the late 90s.

The band's new album, "Push and Shove," isn't due until September 25, but the reunited California band has been out and about promoting their new material. They appeared on Jimmy Fallon's late night talk show on Thursday, followed by the performance and interview on GMA the following morning.

Their new single, "Settle Down," debuted on the pop charts at #34 last week. Check out their performance of the hot new song from Late Night With Jimmy Fallon and head over to ABC.com to see their GMA interview.