No Doubt & Mariah Carey Kick Off The 2012 Football Season At Rockefeller Center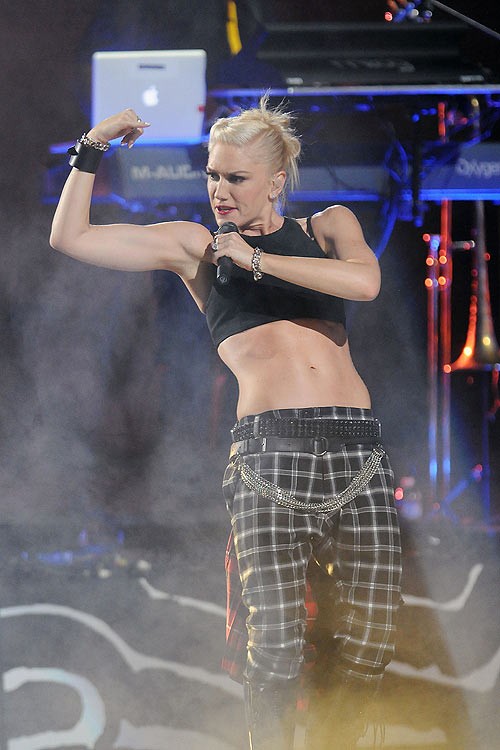 Looking good, Gwen Stefani! The 42-year-old singer and her alternative/ska band No Doubt proved they haven't missed a beat Wednesday night, when the band capped off their recent comeback with a live nationally televised performance at New York City's Rockefeller Center Wednesday night.

The band was in town to help usher in the 2012 NFL football season along with new American Idol judge Mariah Carey.

No Doubt, who rocked their new single "Settle Down" for the packed house, are set to release a new album. "Push and Shove" (which is available for pre-order with previews of each of the new songs on it at iTunes) is due out on September 25, and features the new single plus 10 more original songs.

The band recently announced a mini-residency at the Gibson Amphitheater in Los Angeles in November and December, where they'll play six headlining shows.

Mariah performed her hit "Triumphant" with Meek Mill and Rick Ross.

Watch both performances below (while they last) and see more pics...