No Doubt Drummer Adrian Young's Tutu - Fantastic Or Fail?

After a rousing performance on
The Today Show
last week,
No Doubt
proved that they're ready to rock again; and on last night's
American Idol
results show the band was energized performing their hit "Just A Girl" (video below). Last week
we asked about lead singer Gwen Stefani's new hairdo
, and this week we want to know what you think of ND drummer Adrian Young's taste in fashion (we're going with fantastic!)
Any No Doubt fan knows about Young's eclectic and outrageous fashion choices (the thongs, the mohawk), but we think last night's stripes & tutu takes the cake! What do you think? Post a comment below!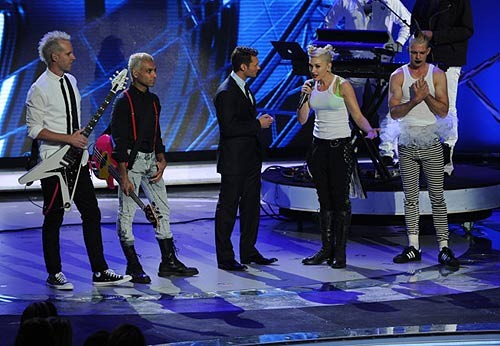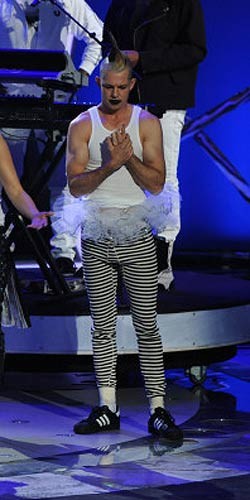 And check out their performance from last night's Idol: