No Doubt Blacked Out Studio For Night Owl Gwen Stefani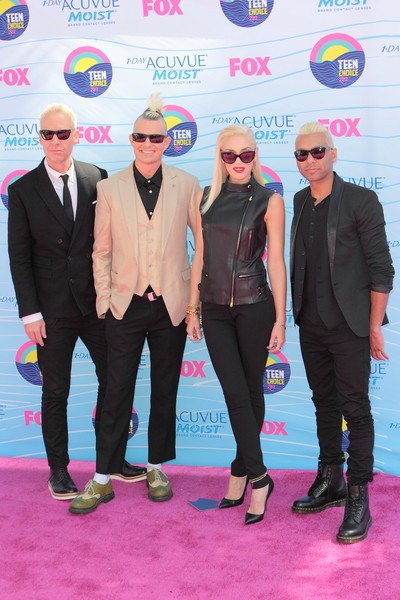 No Doubt blacked out a recording studio while making their comeback album because Gwen Stefani was convinced she could only write songs at night.

The singer always stayed up late to compose new music but she was forced to change her songwriting habits while working on Push and Shove, No Doubt's first studio album in 11 years.  Bassist Tony Kanal came up with a plan to help Stefani get her creative juices flowing - he transformed his home studio into a virtual darkroom.

He explains, "We worked in the studio at my house. We had to black out all the windows and this beautiful view of Los Angeles so Gwen could pretend it was night. But it worked. Once we wrote the song Undercover this massive weight lifted off our shoulders and we knew we could do it."

Stefani admits it was a challenge to overcome her writer's block, adding, "I felt like I had two families. My own at home and one at the studio. As a mother of two babies and all the other things going on in my life, I could only go to the studio three days a week at the most. That's not a lot.

"So I'd be there from 4pm after being up all night with (youngest son) Zuma. It was exhausting... Tony was a lifesaver as I was so exhausted... He inspired me and helped me because I didn't have the luxury of time. In the past I'd never write a song before the sun went down."

"This time I had to be home for when (eldest son) Kingston got out of school."