NKOTB's Jonathan Knight Performs On 'Today' Following Stage Walk Out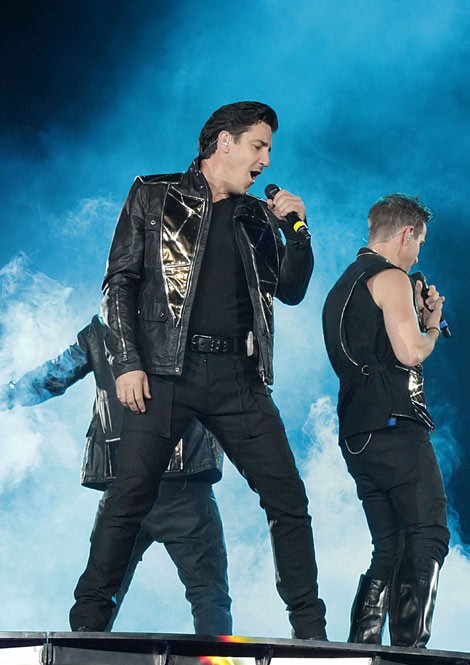 After walking off stage mid concert on Thursday, New Kids On The Block star Jonathan Knight returned to the spotlight on "Today" on Friday morning.
While performing at the iHeartRadio Theater in New York, the singer appeared to have an anxiety attack and abruptly left the stage as the group prepared to sing "Survive You." Bandmates Donnie Wahlberg, Joey McIntyre, Danny Wood and brother Jordan Knight continued the hour-long set without him.
Knight has battled bouts of anxiety and panic attacks in the past, and the band joked that the singer had to answer a call of nature and was stuck in the bathroom.
In response to the incident, Knight apologized to fans on Twitter, simply writing, "I'm sorry." Wahlberg added, "To recap - Joe was especially dazzling! Jordan was especially amazing! Danny was especially solid & Jon was especially shy!"
Things appeared back to normal on Friday when the group were interviewed and performed on "Today." They didn't mention the incident, and afterwards McIntyre posted: "So proud of @JonathanRKnight for coming back strong on the @TodayShow this morning."
It's great to see the group supporting one another and not making a big deal of the situation, which was probably very difficult and embarrassing for Knight.