Nipplegate II: Madonna Flashes Fans At Istanbul Concert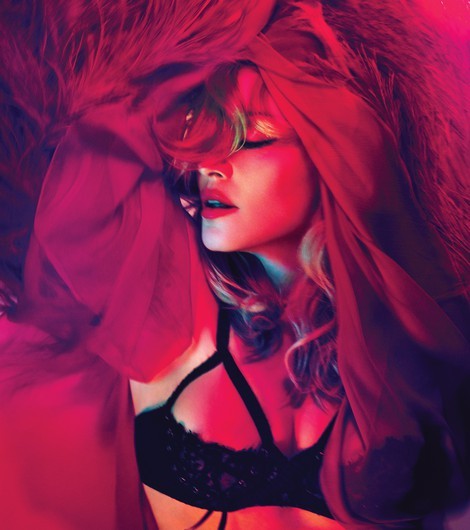 Madonna fans in Istanbul, Turkey, got an unexpected surprise Saturday night when the 53-year-old singer pulled her top down and flashed her right breast to the crowd.

The Material Girl was in the middle of her 1995 single "Human Nature" when she exposed her nipple in an even more blatant and intentional wardrobe malfunction than Justin Timberlake and Janet Jackson's Nipplegate controversy at Super Bowl XXXVIII in 2004.

The singer appeared to be playing the crowd while dancing on stage and performing a striptease in which she removed her shirt and a support strap before sauntering to the front of the stage and pulling down the right cup of her bra (see the NSFW video below).

The crowd of 55,000 went wild with a roar of approval; and when she turned around the words "No Fear" were temporarily tattooed across her back. The singer also went on to put her hand down her pants before singing her megahit "Like A Virgin."

Nipplegate II is the second time the singer has stirred a controversy in just over a week - during the first night of her world tour to promote new album "MDNA" the singer flashed an image of France's National Front leader Marine Le Pen on video screens during her show with a swastika superimposed over the politician's forehead.

Le Pen has since vowed to sue the singer if she replays the image, according to the UK's Daily Mail Newspaper - especially if she does during her Paris show next month.

But perhaps Le Pen's comment about the stunt says it all: "We understand how old singers who need to get people talking about them go to such extremes."

Watch the NSFW video below (while it lasts), which features Madonna's *gasp* nipple, and judge for yourselves - publicity stunt or just Madonna being Madonna?