Nina Dobrev Sizzles In The September Cosmo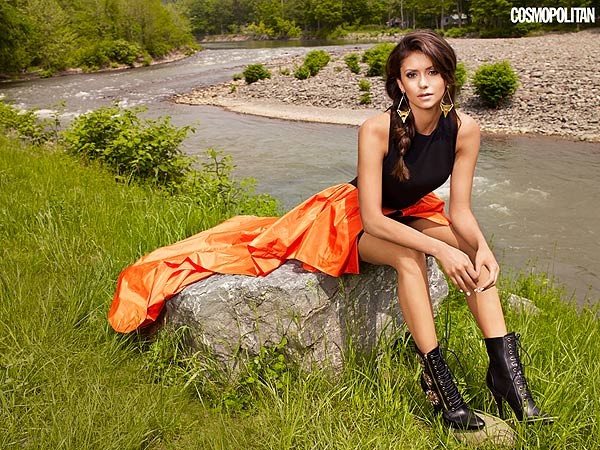 Now for the big questions -- what she looks for in a guy.

"You either have chemistry or you don't, but a lot of what attracts me is a guy's mind and humor and talent. I need to get to know all those things before I fall for someone," she says. "I'm not a one-night-stand kind of girl. I'm a relationship girl."

And what type of guy is that?

I'm progressive in some ways, old-fashioned in others. I like it when guys hold the door open and are sweet and thoughtful. The guys on our show are really good at that.

"A man in a suit looking put together and dapper is very attractive," she adds, "but I also kind of like the I-just-rolled-out-of-bed, a-little-bit-of-scruff, effortless, not-trying-hard-but-still-sexy guy. If a guy spends more time looking in the mirror than I do, that's problem!"

Check out Nina's full interview and more sexy pics in the September issue of Cosmo, on newsstands everywhere August 13.