Nina Dobrev Responds To Rumors: I Have Five Boyfriends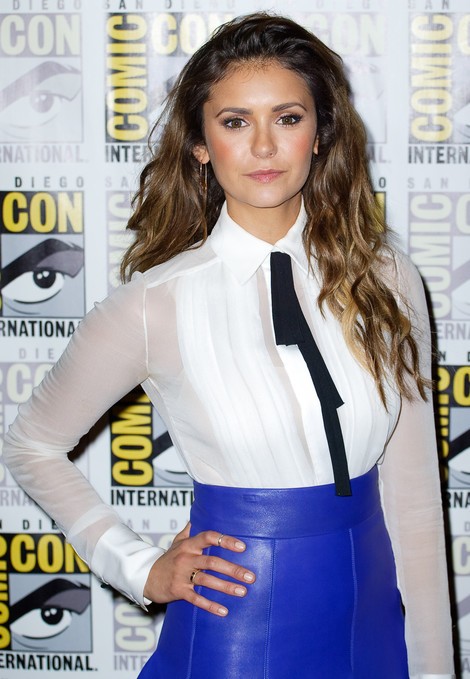 Another weekend, another rumor about who Nina Dobrev could be dating – at least, that's what it feels like. The beautiful star of Vampire Diaries has been attached to Benjamin McKenzie, Orlando Bloom, and Liam Hemsworth this year, and apparently she finds the stories too funny to ignore.
Dobrev took to her Instagram page to post a photo of herself and her Vampire Diaries co-stars Steven R. McQueen, Zach Roerig, Joseph Morgan and Matt Davis. "Apparently I have SOOOO many boyfriends. Here's four more. I'm so busy. #tabloidsillyness," she wrote.
Nina followed that up with a photo of a hairless cat, writing, "Oh wait, one more suitor! This guy."
The growing interest in Nina's romantic life may be due to the fact that her ex Ian Somerhalder is going public with Nikki Reed. The two were spotted enjoying one another's company at a San Diego Comic Con party Nina also attended.