Nina Dobrev & Ian Somerhalder Joke About Their Breakup At People's Choice Awards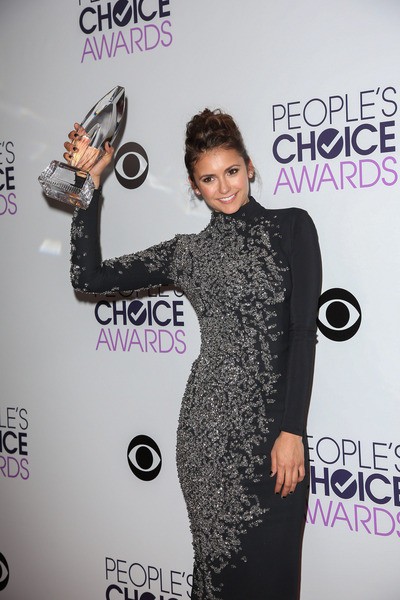 "The Vampire Diaries" co-stars and former real-life couple Nina Dobrev and Ian Somerhalder joked about their relationship at the People's Choice Awards on Wednesday night.

The pair took home the award for "Best Chemistry" at the event - obviously proving they're very good actors.

Dobrev, 25, said: "You know what's funny, Ian, is that at the beginning of the show, Elena actually hated Damon."

Ian replied, "You were hooking up with my brother!" referring to Elena's relationship with Damon's brother Stefan (Paul Wesley), on the CW series.

They then pretended to act uncomfortably as they talked about their real-life relationship.

Dobrev said, "Then we broke up in real life," with Ian adding, "And yet our characters are still dating on the show," to which she said, "It's a good thing it's not awkward..."

Somerhalder then planted a kiss on Dobrev's cheeck and said, "Well, it's a good thing we have chemistry!"
The pair dated for three years before splitting up in May 2013.
The exes appeared to be on very good terms during the event and Somerhalder posted a special birthday message for Dobrev on Twitter this morning.
He wrote: "Happy Birthday @ninadobrev!!! The world loves you! We all do. Enjoy the moment, enjoy the day, enjoy the year!"