Nina Dobrev & Ian Somerhalder Cuddle Up & Lavigne Says 'F' Word At MuchMusic Video Awards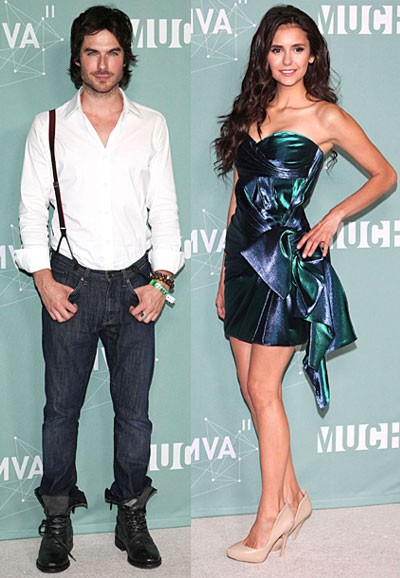 "Vampire Diaries" co-stars Nina Dobrev and Ian Somerhalder went public with their off-screen romance at the MuchMusic Video Awards in Canada on Sunday by turning up to the event hand-in-hand.

The stars, who play lovers in the supernatural TV hit, sparked speculation they are together after they were snapped enjoying a romantic stroll in Paris, France.

And the pair, who have reportedly been dating for a year, showed they were ready to make their romance known with a display of affection at the awards ceremony.

Asked by reporters which act he was most looking forward to seeing, Somerhalder cheekily replied, "Who am I most excited to see tonight? Nina Dobrev!"
Lady Gaga, Justin Bieber and Taio Cruz were double winners at the MuchMusic Video Awards, scooping two top honors apiece.

Gaga kicked off the prizegiving in Toronto with a performance of her new track "The Edge Of Glory," before singer/actress Selena Gomez took to the stage as co-host of the event.

She whipped the crowd into a frenzy by declaring, "You guys may not know this, but I love everything about Canada."

Bieber, Gomez's boyfriend, landed the first prize of the night for his track "Somebody to Love" - he tied for Best International Video of the Year by a Canadian with Drake's "Find Your Love."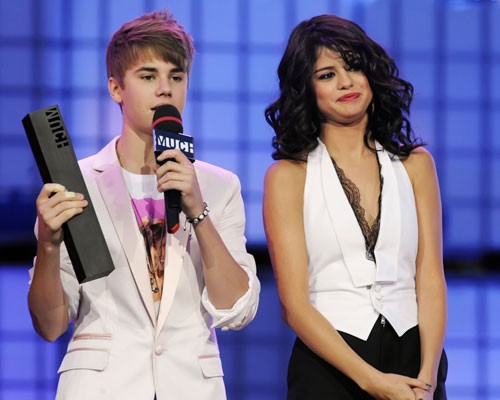 Taking to the stage to accept his trophy, Bieber quipped to Gomez, "You're very beautiful. Maybe we could go out sometime?"

Bieber continued his winning streak by claiming the fan-voted Ur Fave New Artist prize for "Somebody to Love."

Gaga also claimed two prizes - International Video of the Year Artist for Judas and Ur Fave International Video for "Born This Way" - as did Cruz. The British R&B star won the MuchMusic.Com Most Streamed Video trophy and the Most Watched Video award for Dynamite.

Canadian rock chick Avril Lavigne caused controversy during the ceremony by accidentally saying the 'F' word during a performance of her track "What the Hell."

Other winners at the ceremony included Far East Movement, who scooped International Video of the Year for "Like a G6," and singer Shawn Desman, who was honored with the Video of the Year for Electric/Night Like This.

Gaga closed the show with a performance of "Born This Way."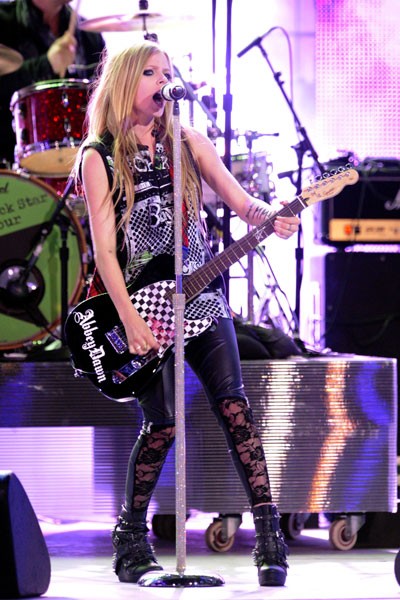 "Twilight" star Nikki Reed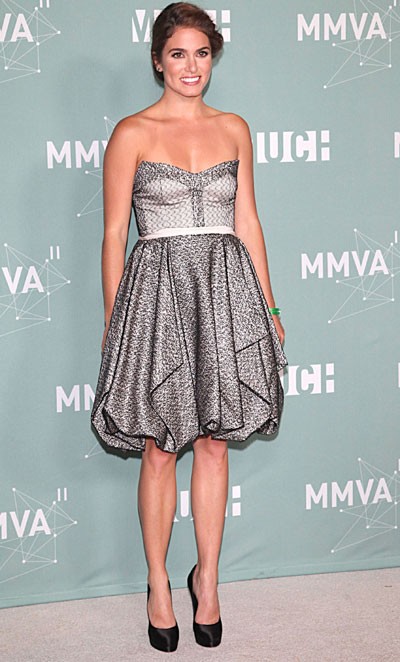 Lady Gaga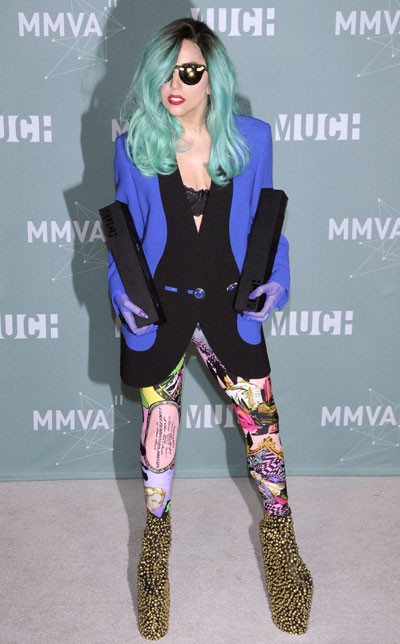 Bieber thanked fans for their loyalty after scooping a prestigious award voted for by the public.

Following the ceremony, Bieber was keen to thank his supporters for their votes, and eventually tracked down a laptop to post a message to fans on Twitter.com.

He writes, "Finally got access to a computer. Haven't been able to tweet. Really happy night. Loved being back in Canada. Special night I won at the MMVA's a year ago my first award ever... so I had to come back to TO (Toronto) and support my fellow Canadians. Thank you for the love... the award that I am so grateful 4 (is) FAN FAV... because it was from u. You the Fans are always there for me. I promise to always do the same."

And Bieber also gave a cheeky nod to his girlfriend Selena Gomez, who hosted the awards ceremony, adding: "And to that young lady selenagomez - great job and it was a pleasure meeting u."