Nina Dobrev Goes Topless For Obamacare, Urges Fans To #GetCovered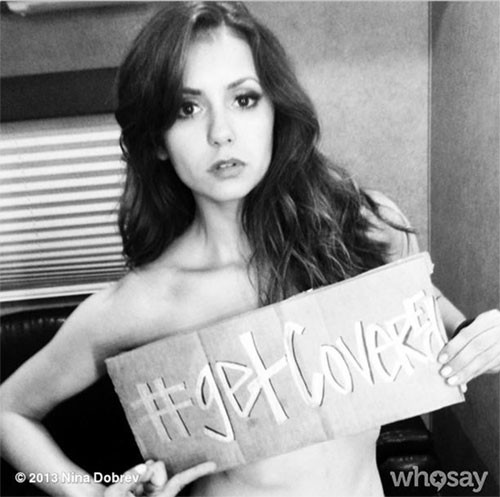 Nina Dobrev posted a topless photo on Instagram last week to help promote President Barack Obama's Affordable Care Act.
 
In the black and white photo, the Canadian-born "Vampire Diaries" star holds up a sign over her bare chest that reads "#getcovered."
 
The actress captioned the pic, "Im Canadian. We have healthcare for all. If you dont have insurance go to http://say.ly/cdi6TN2 and #GetCovered, Because w/o it, youre naked."
Well, going topless is definitely one way to get attention to your cause! We wonder how her new boyfriend feels about it?
The actress, 24, has reportedly moved on from her romance with co-star Ian Somerhalder and is dating professional dancer Derek Hough. According to Us Weekly, the pair started their romance in August.
In the September issue of Cosmopolitan, Dobrev said she's attracted to guys who are smart, funny and talented."I need to get to know all those things before I fall for someone," she said. "I'm not a one-night-stand kind of girl. I'm a relationship girl."