Nina Dobrev Dating Derek Hough?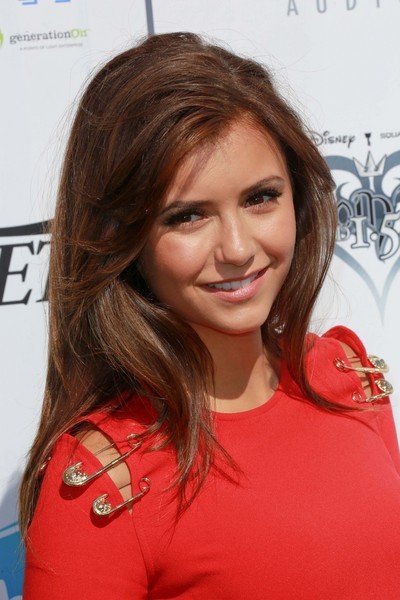 Nina Dobrev has apparently moved on from her romance with Ian Somerhalder by reportedly dating professional dancer Derek Hough.

According to numerous reports, the 24 year-old beauty was left brokenhearted when her three-year relationship with her The Vampire Diaries co-star Somerhalder ended in May, but she appears to have bounced back with her best pal Julianne Hough's brother, Derek.

The new couple struck up a romance in August and the young stars are smitten with each other, according to Us Weekly magazine.

A source tells the publication the Dancing With the Stars choreographer, who won his first Emmy Award on Sunday, asked for a pair of shoes as a gift "for his girlfriend" at the Kari Feinstein Emmys Style Lounge last week, and then "texted Nina for her size".

Nina further fueled the new romance rumors by sharing a photo of Hough following his Emmy on Twitter.com, alongside the caption, "@Derekhough !!!!!!!! EMMYWINNER I can't express in 140 characters how unbelievably excited+incredibly proud I am of you. You deserve this."
In another photo caption, she gushed, "@derekhough Those of us touched by your light got to watch you brighten up the rest of the world. Keep shining!"

Replying to the public compliments, Hough responded, "You're the best babe."