Nina Agdal Goes Topless In The Carl's Jr. Super Bowl Ad No One In The Northeast Saw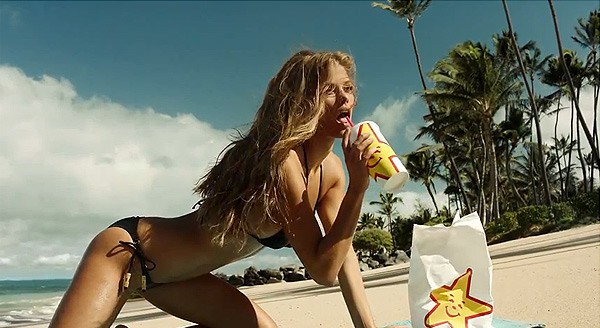 The ad, called "Sun Tan," is set to the tune of Bobby Darin's "Beyond The Sea" and features a bikini clad (later topless) Agdal on the beach devouring the new fish sandwich. We're not sure which looks more delicious.

"It's just me in a bikini, hanging out in Maui, Hawaii, and I brought my fish sandwich," Nina told FOX411.com on Friday. "I'm just hanging out on the beach, and this guy comes up – and I think I'm rejecting him – even though he's really cute and sunburned."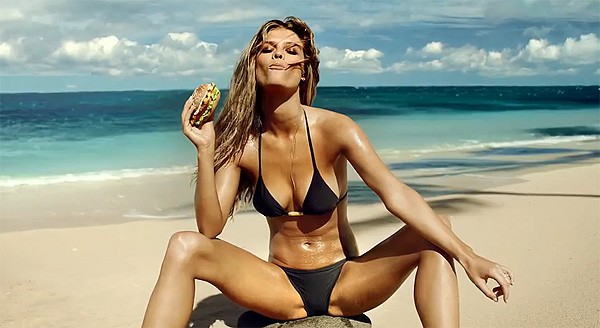 But how's the sandwich?

"It's delicious," she says. "The great thing about it is that it's not fried, it's under 500 calories and it's a great alternative to a regular burger."With Upton landing the SI cover and her own Carl's Jr. commercial last year, we're betting Agdal will be this year's Swimsuit Issue cover girl. We'll all find out the answer to that one Tuesday, February 12.

Past Carl's Jr. commercials have featured Paris Hilton, Kim Kardashian, Audrina Patridge, Sara Jean Underwood and Top Chef host Padma Lakshmi.