Nikki Reed Shows Off Her Swimsuit Figure At Hurricane Sandy Relief Fundraiser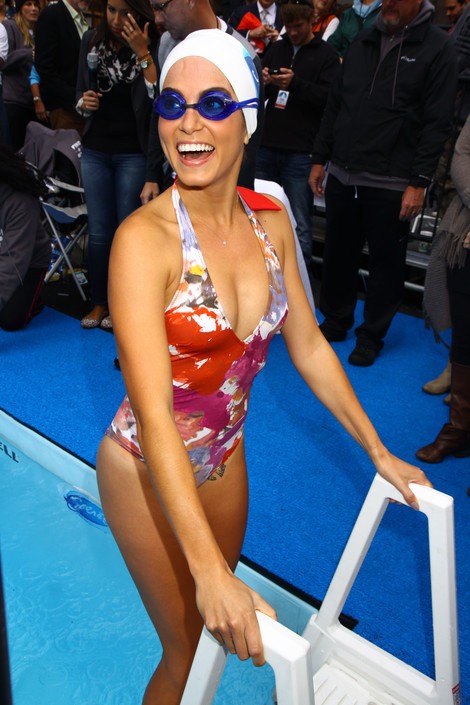 Actress Nikki Reed and Natale Morales from "Today" were among the celebrity guest swimmers who joined Diana Nyad during a three-day swim for Hurricane Sandy.
The swim-athon was held to raise money for the victims of the super storm, which devastated the East Coast in October 2012.
The "Twilight" star, 25, tweeted after the event: "Such an inspiring day swimming with @diananyad." She added: "Guys please visit http://say.ly/Uki6Wef and donate anything you can, even a dollar!"
Nyad swam for 48 hours to keep awareness focused on the cause because some people are still displaced after enduring the massive storm.
Check out more photos from the event...