Nike Races To Perfect Power Laces For 'Back To The Future' Deadline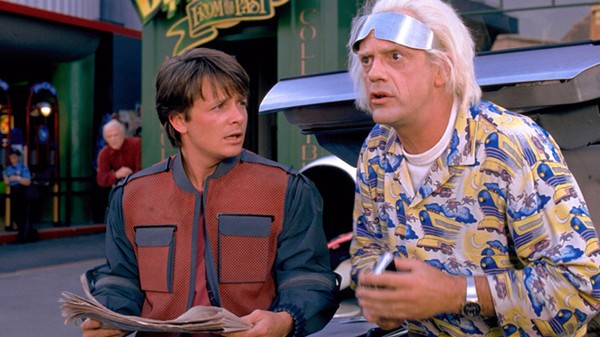 Nike wants to make sure Back to the Future II correctly predicts one more thing - by working to replicate the self-tying shoes in the film.
Last Friday, Nike designer Tinker Hatfield took questions at the Jordan Brand Flight Lab. For what could be the hundredth time, Hatfield was asked if shoes would be able to tie themselves next year. Sole Collector reports he replied, "Are we gonna see power laces in 2015? To that, I say yes!"
The power laces appeared in Back to the Future II in 1989, and ever since consumers have wanted a shoe that could tighten itself. In 2011 Nike released the MAG, which was the high top sneaker featuring the power laces, without the futuristic mechanism. Approximately 1500 pairs of the MAG were auctioned off to benefit the Michael J. Fox Foundation for Parkinson's Research.
Back to the Future II has been credited with correct predictions about 2015. It mentioned a baseball team in Miami when there was none at the time (although it incorrectly had the team in the American League - the Miami Marlins are in the National League), cameras were everywhere, televisions were flat, video conferencing existed, and video games did not require hands. We're still working on the hover boards and flying cars, though.