Nigel Lythgoe Talks 'So You Think You Can Dance' Season Six And Leaves Open Seat For Paula Abdul

The top 20 contestants are about to engage in the sixth
So You Think You Can Dance
competition on Fox. Right now, it's anybody's game. Even head judge and producer Nygel Lythgoe couldn't predict a front runner.
"I have no idea," Lythgoe said. "I wouldn't have even told you that Jeanine, who I thought was very good, would have won and I think she only won on the finale. I thought Brandon was going to win from quite early on. I thought Evan stood a very good chance if he was to grow, and he didn't grow for me, so I couldn't tell you now. I don't even know half of the kids yet."
Dance movie choreographer,
Step Up
producer and
Hairspray
director
Adam Shankman
joins SYTYCD as a judge this year. As viewers of the audition shows saw, his high energy fits right in.
"He's great. He's fabulous. He's got the personality to support. He's got the knowledge to be able to say what's wrong and he's got the strength to have a go at me."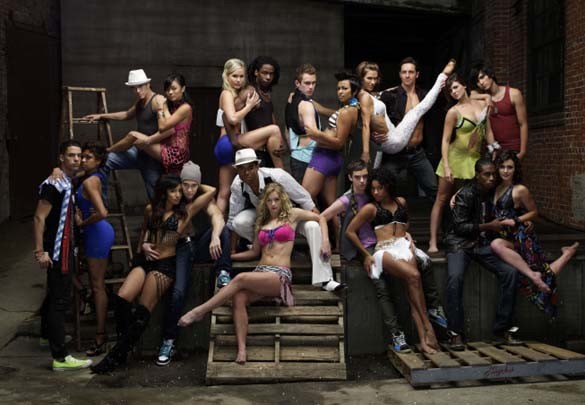 Top 20 finalists. Pictured top row L-R: Legacy Perez, Pauline Mata, Channing Cooke, Russell Ferguson, Jakob Karr, Ellenore Scott, Ashleigh Di Lello, Ryan Di Lello, Noelle Marsh and Nathan Trasoras. Bottom L-R: Victor Smalley, Bianca Revels, Karen Hauer, Peter Sabasino, Phillip Attmore, Mollee Gray, Billy Bell, Ariana Debose, Kevin Hunte and Kathryn McCormick. © Fox Broadcasting Co.
Rumor and speculation still abounds that Lythgoe is looking to snag Paula Abdul fresh off her American Idol departure. Lythgoe remains open ended about that. "The progress really has got nothing to do with me. The progress and what moved along was the booking of Ellen Degeneres as the resident judge. So I don't know how that's affected Paula. I've not spoken to her since then. She knows she's got an open seat on So You Think You Can Dance and we would gratefully have her come on the show whenever she's available."
So You Think You Can Dance airs Monday at 8 on Fox.
Story/Interview by
Fred Topel
Starpulse contributing writer
(Starpulse in Hollywood)
: Every week, Hollywood's biggest stars are meeting in the hot spots and Starpulse is there.