Nicollette Sheridan's Trial To Continue Next Week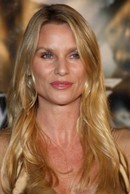 Actress Nicollette Sheridan's wrongful termination trial will drag into next week with the judge threatening to declare a mistrial if the deadlocked jury cannot arrive at a verdict on Monday.

The jury started its deliberation on Wednesday after closing arguments, but were sent home on Thursday and Friday without reaching a decision.

And Judge Elizabeth Allen White has told the court the jury members are "hopelessly deadlocked".

Reports suggest the jury is split eight-to-four; at least nine jurors must agree on an outcome for a verdict to be passed.

Sending them home on Friday afternoon, Judge White told the members of the jury to think about the case over the weekend and deliberate further on Monday, adding, "If you still can't reach a verdict, we will declare a mistrial."

Sheridan is fighting for almost $6 million as well as potential punitive damages after claiming she was fired from TV show Desperate Housewives for complaining about an alleged altercation with series creator Marc Cherry.

TV executives and Cherry maintain the decision to kill off her character, Edie Britt, was made months before the incident, during which Sheridan claims Cherry hit her during a heated moment on-set.

Her battery charge against the writer/producer was dismissed earlier this week.