Nicole Scherzinger Sizzles On The Red Carpet At The Pride Of Britain Awards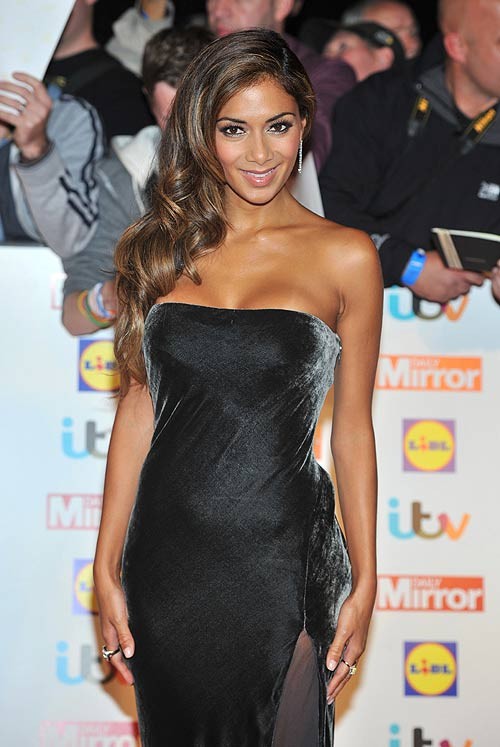 Nicole Scherzinger sizzled in a strapless black dress on the red carpet at the Pride of Britain Awards in London on Monday.

The former Pussycat Doll, who is one of the judges on Britain's version of "The X Factor", presented the Child of Courage award with fellow judge Louis Walsh to six-year-old Harley Lane.

The boy was honored for completing the 1.5 kilometer Bupa Mini Great Manchester Run and raising over $2000 for the hospital that helped him survive a bout of meningitis.

The boy was just three when he got the disease, and doctors had to amputate all four of his limbs to save him, according to London's Daily Mirror, and he spent seven months in the hospital recovering.

"Harley is just so unbelievably brave," Scherzinger said. "It's incredible to see what he's been through, but he's survived and come out with a smile on his face."

The gorgeous star also tried to give him a kiss on stage, but she was rejected by Harley, who laughed and pulled away from her advance.

"She's pretty but not as pretty as Mummy," he said.

"He was overwhelmed when I tried to kiss him and tried to get off the stage, but I got to kiss him backstage so I'm happy," she added. "I'm just so glad I got to give him his award."

The boy accepted the award, saying that although he believes he deserved it, participating in the run and raising money for the hospital was more important.

"It's more important because I was doing something to help the people who helped me."

"He stole the show for me," Walsh said.