Nicole Scherzinger Opens Up About Future Of Pussycat Dolls

Nicole Scherzinger has reassured fans she is staying with the Pussycat Dolls and is "excited" about welcoming new members into the group after the recent departure of Kimberly Wyatt and Ashley Roberts.

The band is down to just two members, Scherzinger and Melody Thornton, and the lead doll's decision to join the cast of the upcoming Dancing With The Stars TV show has prompted fans to fear the end is near.

But the singer insists she's looking forward to a fresh line-up, and reveals she's already busy working on new material in the studio.

She tells MTV News, "We're going to have a new cast of Dolls. And I'm excited.

"Right now I've been in the studio working on music non-stop. We're going to have another Pussycat Dolls album for all of our fans out there but that's going to be late this year.

"I'm still Nicky Doll. And I'm just plowing away in the studio making music that I love."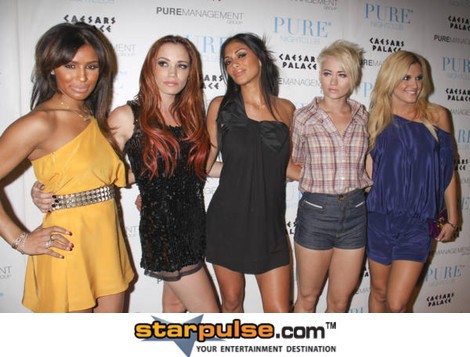 Click for more great Pussycat Dolls pictures: