Nicole Scherzinger Is Trying Hard To Land 'Glee' Guest Spot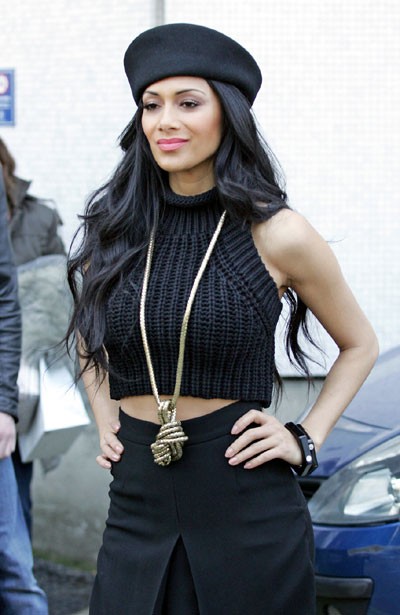 Pussycat Dolls star Nicole Scherzinger has instructed her representatives to set up a meeting with the producers of "Glee" because she is determined to land a role in the hit TV show.
 
The singer is a big fan of the musical series and is keen to follow in the footsteps of other guest stars including, Gwyneth Paltrow and Britney Spears, who have previously appeared on the show.
 
Scherzinger admits she is pressing hard for the chance to step into Glee and is already making plans for her character.
 
She tells Britain's Capital FM, "I love Glee and am waiting for my time. I really want to do something on Glee but am always traveling so don't get time to watch it a lot but I try to when I can.
 
"We're going to set up some meetings and stuff. I would definitely love to do a guest spot on Glee because I came from musical theatre.
 
"I want to take on a completely new character, like something kind of dramatic and not what people would expect. To be unrecognizable would be cool."
Meanwhile, in the recent Starpulse poll "Who Is Your Favorite 'Dancing With The Stars' Winner?" Nicole tied for fourth place with Donny Osmond and Emmitt Smith. Apolo Anton Ohno was the number-one pick.
Music mogul Simon Cowell is still refusing to name names for his U.S. "X Factor" judging panel, but he has confessed he's talking to both Scherzinger and Cheryl Cole.
Click for more great Nicole Scherzinger pictures: