Nicole Scherzinger 'Heartbroken' After Breaking Up With Lewis Hamilton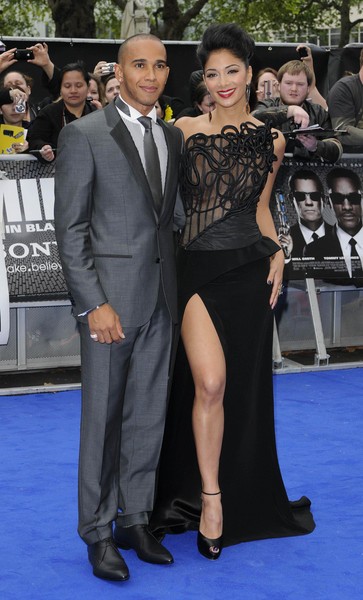 Days after Lewis Hamilton hinted he may be asking Nicole Scherzinger to marry him, it appears the celebrity couple has once again called it quits.
"Nicole is just so heartbroken and completely devastated," a source told the Daily Mail, which also reported that a spokesperson confirmed the news.
F1 racer Hamilton had just told The Sun last week, "We've been together for five years, which is quite a milestone really.
"But hopefully [we will get married] in the near future. Maybe before we get to six years."
Sadly, it now appears the couple's professional lives have gotten in the way of their love. Hamilton has been jet setting around the world on the F1 tour, where Nicole sometimes joins him - but now she has a steady gig as an X Factor judge in the UK, which requires her to travel across the country and film shows.
Since they met and began dating in 2007, the two have broken up twice: once in January 2010 and then in late 2011. Perhaps they can reconcile again.