Nicole Scherzinger & Emmy Rossum Pay Tribute To Music Producer Tal Herzberg

Stars including Nicole Scherzinger and Emmy Rossum have paid tribute to music producer Tal Herzberg, who died on Thursday.

The Grammy Award winner was 40 years old. No further information about his death was known as WENN went to press.

Herzberg worked with a number of high profile stars in the studio, including Christina Aguilera, U2 and Lady Gaga - and they've been been paying tribute to the musicmaker.

In a post on her Twitter.com page, Scherzinger writes, "God Bless u my friend, rest in peace, I'll miss u so... thank u 4 the music u've (sic) helped me 2 share w/ (with the) world. I luv u."

Her former Pussycat Dolls bandmate Ashley Roberts adds, "RIP Tal!!!!! U helped me so much in believing in myself. U will be missed. Prayers n (and) love. May u rest in peace."

Rocker Alex Band also remembered Herzberg on his Twitter page: "A great man who truly made my album happen & believed in me" while Rossum writes, "Tal Herzberg, you were a friend and mentor... you are in my prayers tonight. Rest in peace."

Herzberg is survived by his wife and two daughters.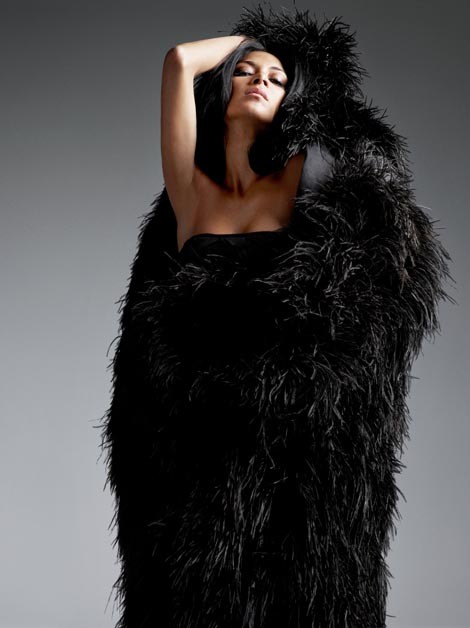 Click for more great Nicole Scherzinger pictures:
Click for more great Emmy Rossum pictures: